This sale is now over! Looking for a good deal? Get in touch with us via chat (click on the icon in the bottom-right corner of your screen) and ask for currently available discounts or promotions.
Can't wait till spring for a chance to spend more time outdoors? Winter Sale is your best opportunity to get your Hypedome with a fantastic discount.
We may not be dropping our prices very often but when we do, we like to do it with a bang! Let's start the 2021 outdoor season early this year and get cozy in a warm room outside.
Whether you plan to use it as an outdoor lounge, dining dome, kids playhouse, yoga studio, garden gym or office, you will get 10m² of space to make your New Year's resolutions come true.
This offer is valid until the stock lasts!
Do not miss out on a chance to welcome spring with Hypedome and its accessories bought at a lower price.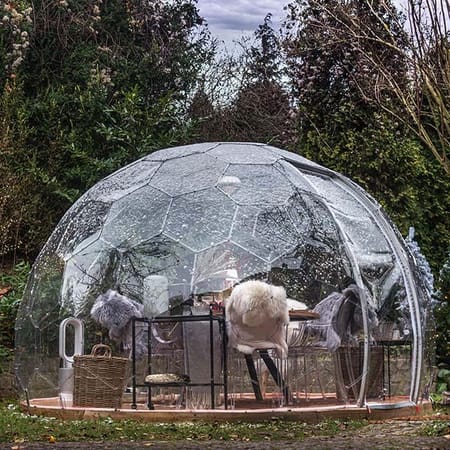 Terms & Conditions:
Our promotion is valid until the stock lasts. Private customers have the right to cancel their order within 30 days for a full refund. Discounts are applied automatically at checkout.