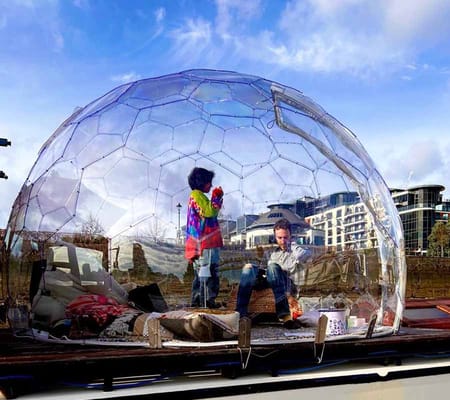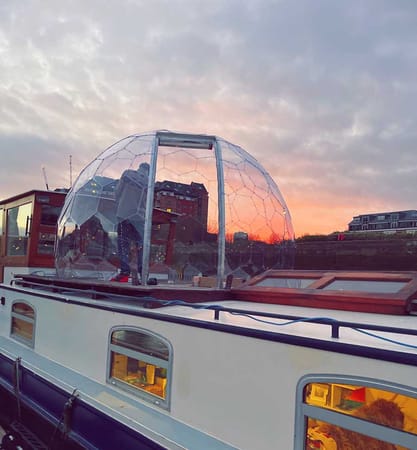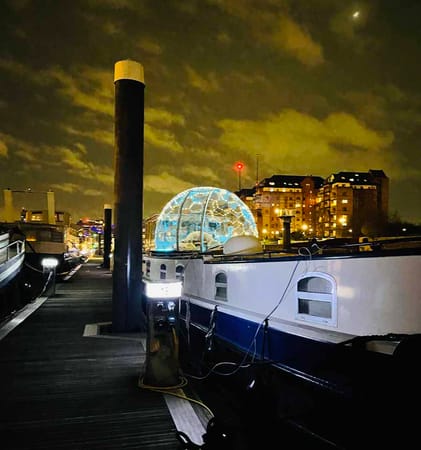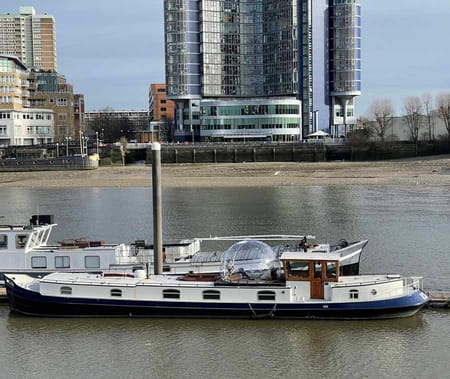 We've built the dome on our canal boat on Thames. It gets windy at times, but the dome is super solid. Anchoring is essential, luckily it comes with anchoring kits suitable for most surfaces (deck screws in our case). When the sun is shining it's very cozy inside, once it goes down, a small heater does a good job keeping it nice and warm. Perfect for coffee, lunch, candlelit dinners, cocktails, starry knitting and books…
Our guests love the privacy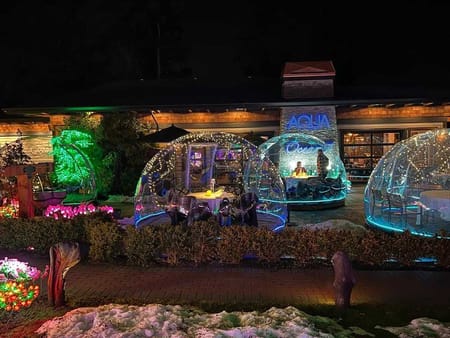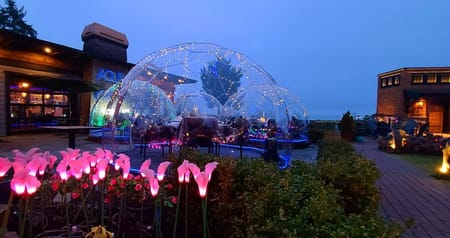 Everyone is loving them!. We've got music and the Dysons in the domes with the lighting on. It's so cool. And no noise. It's really private, intimate setting. We love it.
My favourite part of the garden!
It's so beautiful! Since we got our Hypedome we have gotten so many compliments from our neighbours in Broadsea! Honestly, it's now my favourite part of the garden. It's such fun to make it cosier and cosier with new furniture coming in!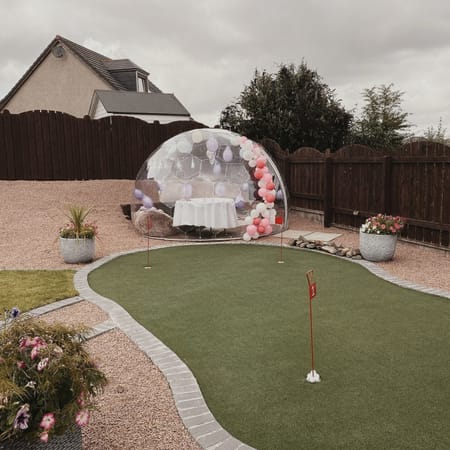 Cannot believe how brilliant this Hypedome are. Thanks to you brilliant people to supply them.
Our dog, Myra, thinks that the dome is her outside dog house – she loves it! We have been really enjoying our extended time outdoors.