Product Description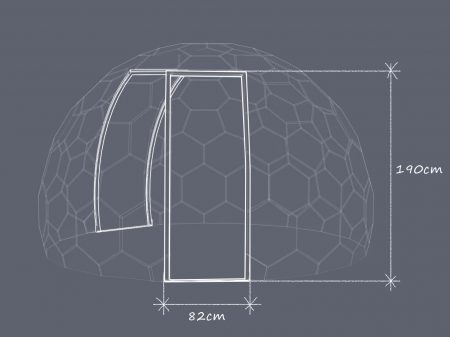 Entrance dimensions: 82 cm (wide door) x 190 cm
Aluminium entrance frame kit
Set of bespoke polycarbonate panels to fit around the entrance
Rollable membrane zip-door with two zippers
Complete set of screws and nuts
Installation Manual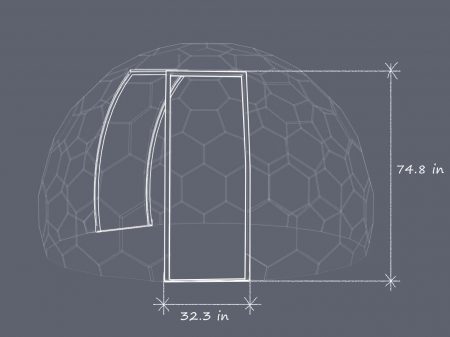 Dimensions: 32.3 inch x 6.2 feet
Aluminium entrance frame kit
Set of bespoke polycarbonate panels to fit around the entrance
Rollable membrane zip-door with two zippers
Complete set of screws and nuts
Installation Manual
Installation of the second entrance takes about 45 minutes for two people
When retrofitting into an existing dome, removal of some of the polycarbonate panels is required. Store them in a safe place, in case you would decide to use a single entrance in the future.
• The second entrance is compatible with the Hypedome S and M only.
Aluminium entrance frame kit
Set of bespoke polycarbonate panels to fit around the entrance
Rollable membrane zip-door with two zippers
Complete set of screws and nuts
Installation Manual
• The second entrance can be installed in one of two possible positions: opposite-left the first entrance or opposite-right. Choose the desired layout during installation, to match with your site layout or walkways.
• Two years standard warranty
• Delivered in a single box: 80 cm x 40 cm x 40 cm (31.5 in x 15.7 in x 15.7 in)
• Weight: 8 kg (17.6 lbs)