Privacy Curtains
Blackout curtains for complete privacy and improved climate control
Price includes:
VAT
Delivery to all UK regions in 7 - 10 days
Any customs duties or fees if applicable
Our tailor-made, privacy curtains completely block the light from the outside. When closed, they provide privacy and improve the energy efficiency of the dome by helping to insulate it.
They also upgrade Hypedome's noise insulation properties. Easily operated with a snap-on/snap-off magnetic system.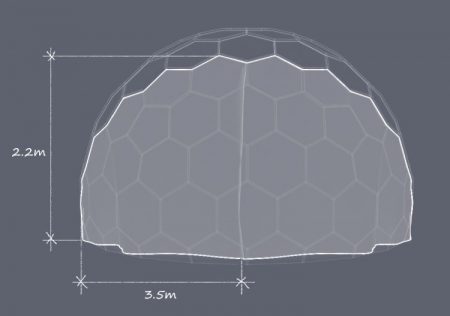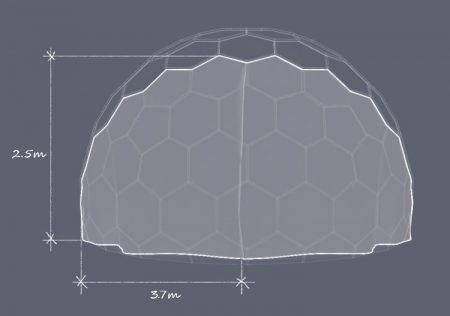 Dimensions unfolded: two pieces of 350 cm x 220 cm
Provides shade and prevents overheating
Blackout fabric
Magnetic closures
Snaps that ease aesthetic fastening
Dimensions unfolded: two pieces of 370 cm x 250 cm
Provides shade and prevents overheating
Blackout fabric
Magnetic closures
Snaps that ease aesthetic fastening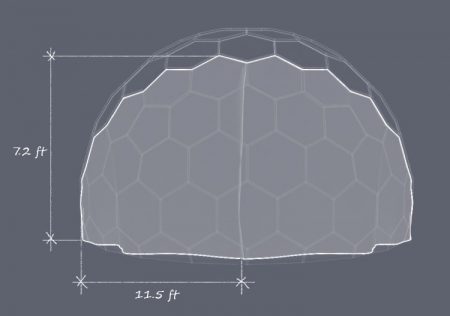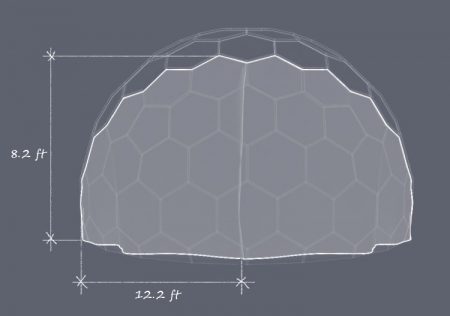 Dimensions unfolded: two pieces of 138 inch x 87 inch
Provides shade and prevents overheating
Blackout fabric
Magnetic closures
Snaps that ease aesthetic fastening
Dimensions unfolded: two pieces of 145.5 inch x 98.5 inch
Provides shade and prevents overheating
Blackout fabric
Magnetic closures
Snaps that ease aesthetic fastening
Curtains can be easily retrofitted into the existing dome
Assembly takes about 1 hour to complete for one person
Required tools: a regular screwdriver
Curtains are currently available for the Hypedome S and Hypedome M only and are not compatible with the Hypodome Mini
It can be used with all types of Hypedome S and M: Clear, Grey, Mirror & Opal
To install the curtains, you need to have a Hype.Wall Panel Full Set first
2 x Blackout curtain
Set of magnetic holders
Case
Assembly manual
Curtains can be installed only in one position inside the dome
Please note that you cannot install curtains without the Hype.Wall Panels Full Set
Hype Base comes with 2 years warranty against manufacturing defects
There's no maintenance required, other than occasional hand wash
Total weight: 3 kg
Can be easily lifted and moved by one person
Dimensions when packaged: 45 cm x 33 cm x 15 cm