This sale is now over! Looking for a good deal? Get in touch with us via chat (click on the icon in the bottom-right corner of your screen) and ask for currently available discounts or promotions.
2021 outdoor season is just around the corner, and we're here to help. Introducing a limited, pre-season offer with whopping discounts and free delivery.
Terms & Conditions:
Our promotion is valid until the stock lasts. Private customers have the right to cancel their order within 30 days for a full refund. Promotion cannot be combined with other discounts or coupon codes.
If you're looking for an extraordinary crystal-clear pod to enjoy the spring in your garden (regardless of the weather it brings), now is a limited chance to get it at a great price.
Hypedome allows you to set up a weatherproof outdoor lounge, a dining area, a reading room, a yoga space, or a garden office in a matter of hours. It's a complete kit for self-assembly that offers 10 m2 of beautiful, year-round space, even if you live in a windy and rainy area.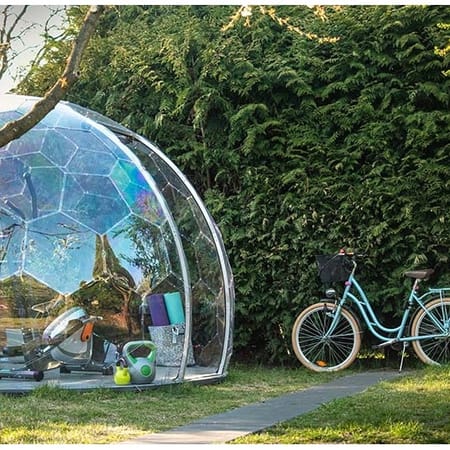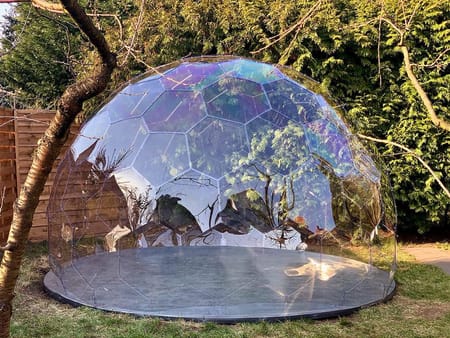 Not planning garden upgrades just yet?
Garden not ready yet to set-up a pod? Prefer installing when it's warmer outside? Buy now to save and build it when you're ready. Hypedome needs very little storage space. It comes in 7x boxes that only require 0.6m x 0.8m x 0.8m of space in total.