"I wish I had more space…" If you're anything like most homeowners and renters, this thought has probably crossed your mind from time to time. However, getting additional rooms typically involves scaling up to a bigger house, which is costly (and often unrealistic).
Creating outdoor living spaces is a great solution to this common problem and may mean you can avoid the upheaval and cost of moving home. Because as long as you have a garden, you can create the additional space you need with an outdoor garden pod.
What Can an Outdoor Garden Pod be Used For?
An outdoor pod can be used for a wide range of purposes. Here are twelve uses to give you food for thought.
You can use an outdoor garden pod like you would a conservatory and sit and enjoy your outdoor space all year round – come rain or shine. If you're looking for inspiration, check out our garden bubble furnishing ideas.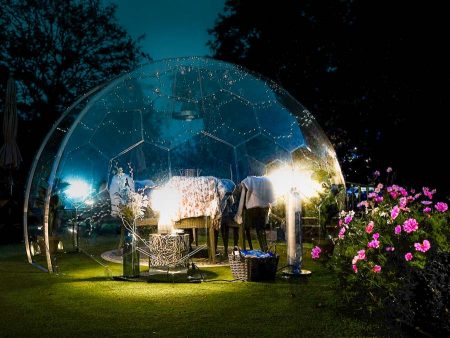 Got a treadmill that doubles up as a clothes airer? A large garden pod gym gives you a dedicated space to store your exercise equipment and work up a sweat surrounded by the beauty of your garden.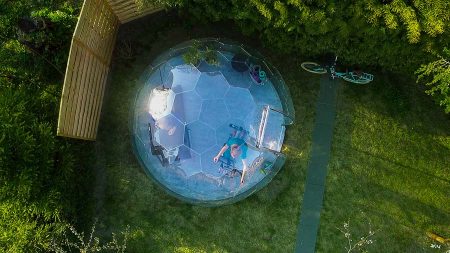 If it's peace and quiet you need to become 'Zen', small garden pods provide the perfect, tranquil setting. Practicing yoga outdoors gives you the chance to connect with nature and hopefully experience a bit of sunshine for the soul.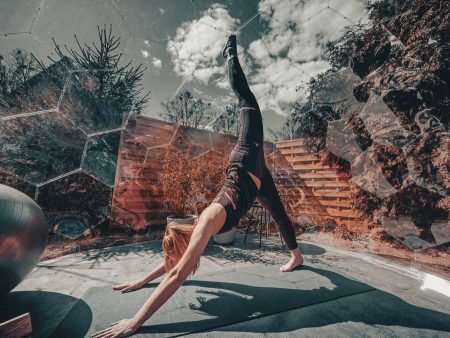 There's nothing worse than soaking in a hot tub with a glass of fizz in hand only to suffer through a torrential downpour or have your hair whipping around due to fierce winds. An outdoor pod protects you from the elements and creates a cosy atmosphere that's great for relaxing. A hot tub dome may easily become your favourite spot – in all weathers.
Even though we're on the better side of the pandemic, many people are still working from home. A garden pod gives you room for all your office furniture and enough privacy to concentrate and conduct business.
Those benefits aside, according to 2022 research from Rated People, a garden office room is one of the top home improvements that can add value to your home.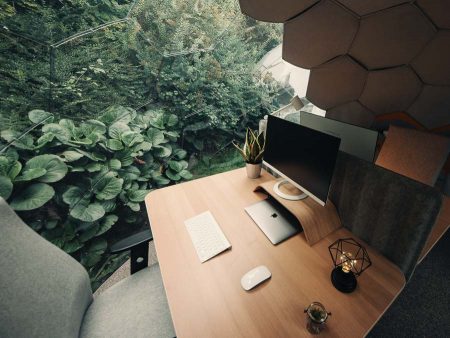 6. Startup Business Premises
An outdoor pod gives you a base to get a small business up and running, whether you need to pack and fulfil orders, offer online services or carry out beauty treatments.
Craving a brief hiatus from your busy household? Slipping away to enjoy a coffee or a chapter of your book in your garden pod will provide the escapism you long for and help you boost your mental well-being.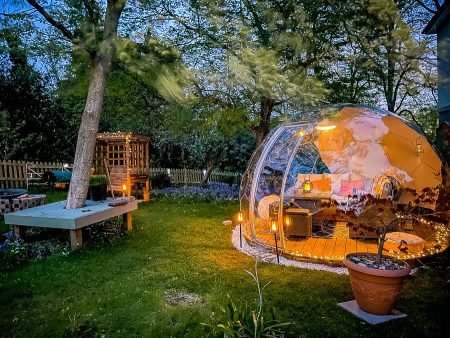 Every man wants somewhere to enjoy their hobby, whether that be video gaming, playing guitar, brewing beer, watching sports, or just hanging out with the guys. For a true hideaway, consider a coloured garden pod with mirrored panels – 60% of the panels aren't see-through! And the mirror finish perfectly blends with your surroundings for the illusion of camouflage.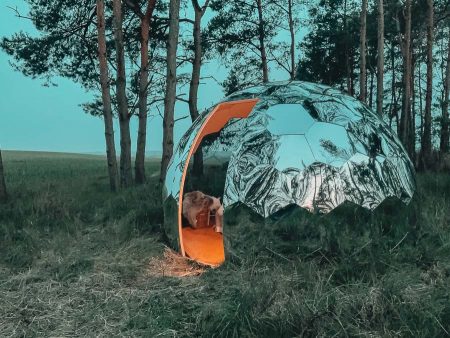 Enjoy the full, immersive movie experience in the comfort of a large garden pod. With a big screen, surround sound and cinema-style seating, it'll take a 'Netflix and Chill' night to an entirely new level!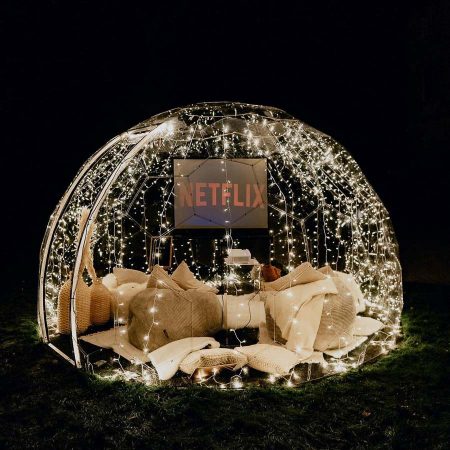 Into stargazing? An outdoor pod provides the perfect, peaceful setting for this classic pastime. With crystal clear panels and a frameless design, you can appreciate the magnificence of the night sky in all its glory, while staying under cover.
11. An Inspiring Art Studio for Younger Artists
All artists may sometimes need a quiet space to bring their masterpiece to fruition. And what can be more inspiring than surrounding nature, open sky or running clouds? A garden pod studio ticks those boxes and offers plenty of space for your kids' easel and art supplies. Plus, it provides that all-important natural light, helping them to create their best work and protect their eyes!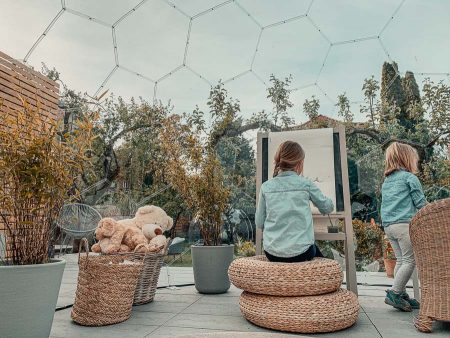 An outdoor garden pod can easily be used for a dual purpose. Like a craft room combined with an office or study. A garden lounge doubling as a reading nook. A covered dining area with a bar. A kids' playroom by day and a yoga den at night.
The possibilities for creating a space for all family members are endless! See how Jeff from Essex created a personal outdoor dining and lounge area that's used by three generations of his family.
Utilise Outdoor Spaces for Better Living
A garden pod makes for a sound investment. A semi-permanent structure like this can give you the additional space you crave and add appeal and value to your home.
Learn more about using a garden pod to create outdoor living spaces. Get in touch today or browse the Dome Journal for more articles like this.