Dining domes can do wonders for your restaurant business – as The Willow Tree found when they achieved more than 3,700 extra covers in less than three months. How, exactly, did they do it? You're about to find out…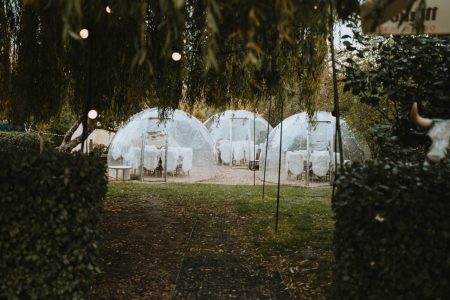 About The Willow Tree and Dome Dining
The Willow Tree is an independent pub restaurant in Bourn, Cambridge (UK), owned by Shaina Galvin. Set in beautiful surroundings, the restaurant offers a relaxed ambience, excellent service and mouth-watering food. Think dressed crispy duck on a bed of winter leaves, beef bourguignon with dauphinoise potatoes and dreamy dark chocolate mousse with kirsch cherries.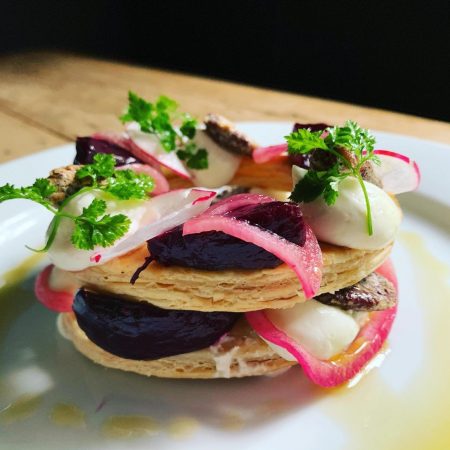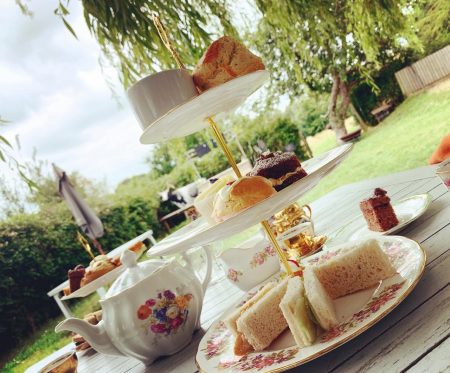 During July 2020, at the height of lockdown restrictions, Shaina and her team installed three Hypedomes to offer guests socially-distanced dining. Two and half years later, dome dining under the stars is one of the most sought-after experiences at The Willow Tree.
Due to its popularity, The Willow Tree now operates eight domes, six of which are the Hypedome S (seats up to eight people), one large Hypedome M (for up to 16 people) and a Hypedome Mini (reserved for the waiting staff).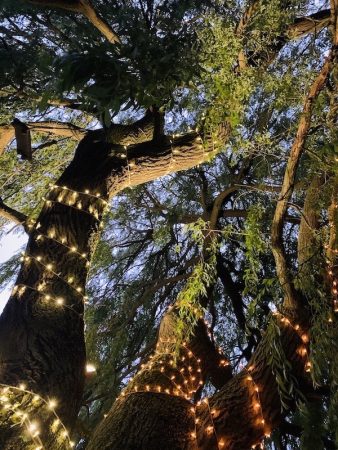 As well as the domes, The Willow Tree offers a teepee dining experience in a 'secret meadow' for large private dining events of up to 80 guests, plus outdoor movie screenings via Enchanted Cinema. People wanting to dine inside the restaurant can enjoy its charming, shabby-chic style with plenty of candles and an open fire.
How The Willow Tree Promoted its Dining Domes
On the eve of the launch date, Shaina promoted the dining in a dome experience to her email newsletter list of 5,000+ subscribers. This instantly generated a flood of bookings – within the following three days, almost all weekend evening slots were snapped up several weeks in advance.
"The booking response has been incredible. The domes provide people with extra comfort, as well as bringing a very magical experience to The Willow Tree. We're super pleased with the result and our cooperation with Hypedome."  
~ Shaina Galvin, Owner, The Willow Tree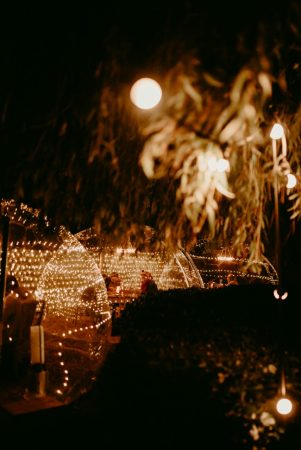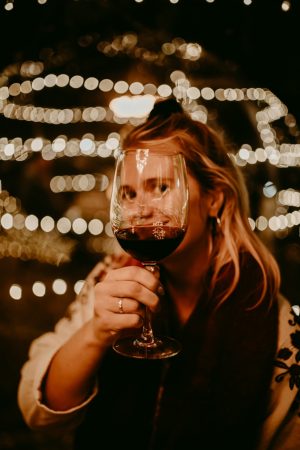 The Willow Tree's Hypedome Experiences
Each dome is situated in The Willow Tree's gorgeous country garden and equipped with a Dyson Heater to keep guests nice and snug, plus a Bluetooth speaker for streaming music. By day, guests get to enjoy views of the magnificent willow tree, which the restaurant was named after. And by night, the domes become simply enchanting, lit up with displays of twinkling fairy lights. 
"Absolutely loved it! Had a lush evening with the girls at the weekend in one of the pods. Really nice atmosphere, especially as it got dark with all the fairy lights around. The food was lovely too! Would definitely recommend and come back."
~ Alice Turner, Dome Dining Guest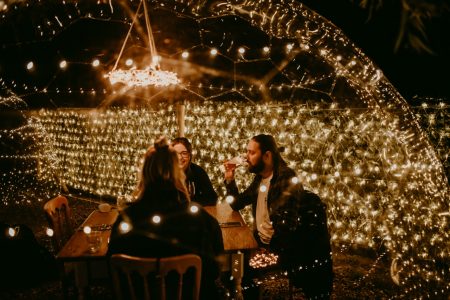 The type of 'dine in a dome' experiences on offer included:
Diamond Dome

– the perfect choice for celebrating with a big group of friends, family and work colleagues using the Hypedome M.

Boho domes

– these were themed with floor cushions, low tables, pampas grass, lanterns and fairy lights to create a boho vibe. Guests could choose sharing platters and cocktails for relaxed get-togethers or intimate, romantic dates.

Close-up magic nights

– a local magician provided mind-boggling entertainment direct to guests' tables, wowing families and other parties.
"We had a really wonderful evening. Good food and lovely service by the friendly staff. We were in the pods on one of the coldest nights. It was a tad chilly when the door to the pod was open, but otherwise warm enough. Bonus to the night was the magician that visited us and treated us to a show. Still trying to work out his tricks. Would definitely come back again. Great job Willow Tree!"
~ Dome Dining Guest
Media Reactions Increased Brand Awareness
The Willow Tree's dining pods generated a lot of buzz from both local and national press, which helped boost brand awareness and get more traffic to the restaurant's website.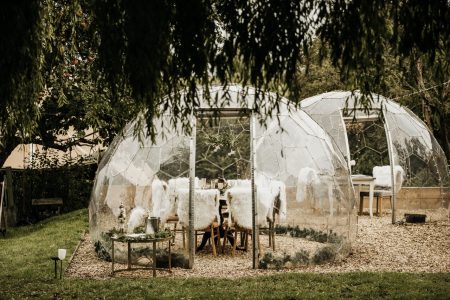 Country Life Magazine wrote a review soon after the dome's launch, mentioning that the domes provided a cosy and almost magical feel that evoked tangible excitement among their group of 'domers'.
"The domes were recently installed as a result of the need for more outdoor seating to fit diners in. But it's done more than that: the domes have turned going out for dinner into a uniquely private, fun and personalised experience at a charming and quirky venue."
~ Country Life Magazine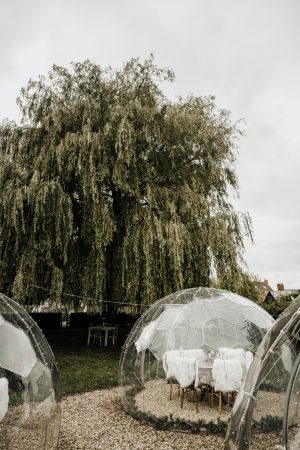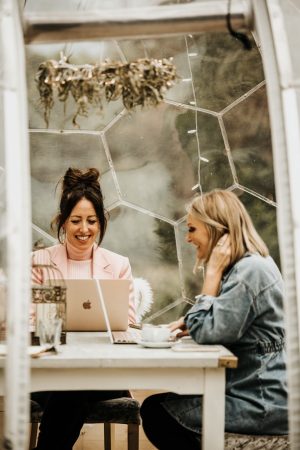 Cambridgeshire Live published a feature on Shaina, the owner, where she was able to share her business journey. She explained how she embraced new thinking and innovation with her dining domes to transform the Willow Tree into the thriving hospitality business it is today. The same publication also published a fantastic review of dining in a dome.
The domes were properly put to the test when online business directory, The Local View, decided to visit on a cold, rainy evening. Their reviewer mentioned how pleasantly surprised they were to find the dome watertight and cosy, even with bouts of heavy rain.
A Brilliant Success Story
The Willow Tree's dining domes have resulted in a remarkable amount of extra covers from nearly 1,000 dome bookings. In addition, the domes also generated over £25K of additional profit just in hire fees (on top of the extra food and beverage revenue). Not to mention all the good PR generated and the uptick in customer satisfaction.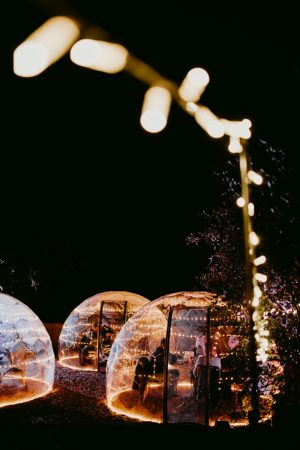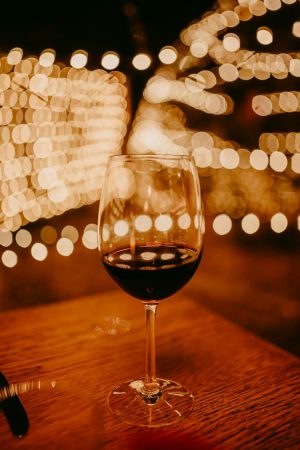 Guests have been thrilled to experience delectable cuisine in these captivating dome settings. More than 300 customers have left positive reviews with an average score of 9.3/10 for ambience.
Achieve Extraordinary Results With Dome Dining
Offering guests a unique dining experience is the key to getting lots of covers, even in the slower seasons. And domes work exceptionally well to grab the attention of patrons and entice them to book. The Willow Tree isn't the only restaurant that's achieved great results with this concept. L'Auberge Le Saint-Gabriel, a fine dining restaurant in Montreal, Canada, has also introduced dome dining successfully, and so has Tequila Jack's in Cork, Ireland.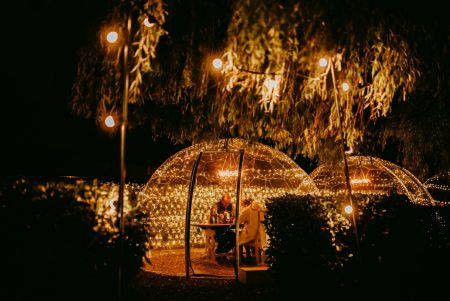 Dining in a dome is something restaurants with outdoor space can offer all year round to extend the alfresco dining season. They won't just make a quick buck either – the experience is constantly in demand and can provide a long-term, high-value income stream. (Ka-ching!)