Glamping domes have skyrocketed in popularity in recent years as many people now seek unique and special accommodation to help make their trip away more enjoyable and memorable.
For the accommodation and hospitality sector, glamping pods offer incredible profit potential. They're a solid investment that helps to attract new guests and retain existing ones. Take a look at these compelling reasons why buying glamping bubble pods is a smart idea for hotels, guest houses, caravan parks and holiday resorts…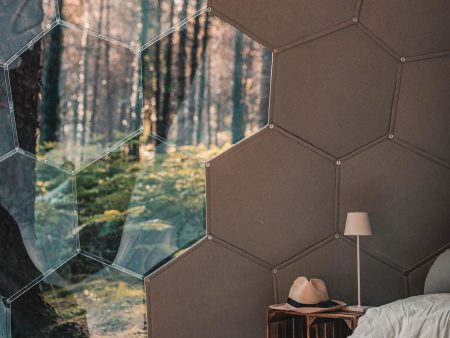 Glamping domes provide a way to diversify your current offering and create a unique experience for guests looking for something a little different from the norm. 
Large glamping pods can easily fit a kingsize bed for a dreamy night of sleeping under the moonlit stars. What's more, a bespoke experience like this commands a higher price, which guests are prepared to pay. And that means more profit for your business!
2. Improved Customer Retention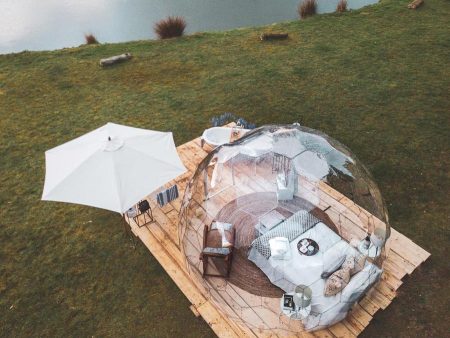 There's no doubt about it – glamping domes are a talking point! They're beautiful and eye-catching; people marvel over them and wonder what it'd be like to stay inside one. For this reason, they work brilliantly to tempt guests already staying in regular accommodation to return in the future for an exclusive geodesic dome glamping experience.
3. New Marketing Opportunities
Glamping domes sell themselves – they're extremely 'Instagrammable' and 'Pinterest-worthy'. Your guests will also help you create plenty of buzz by snapping pics during their stay and publishing their photos and reviews on social media. More buzz is good PR and helps increase brand awareness and customer trust.
4. Perfect for Pop-up Accommodation
Glamping domes are versatile enough to build when you need them and dismantle when you don't. So they're ideal for pop-up glamping sites in tranquil locations during summer or in seemingly unusable spaces, such as the rooftop of a hotel! Hypedomes are engineered to withstand the harshest weather conditions and come with a range of anchoring options.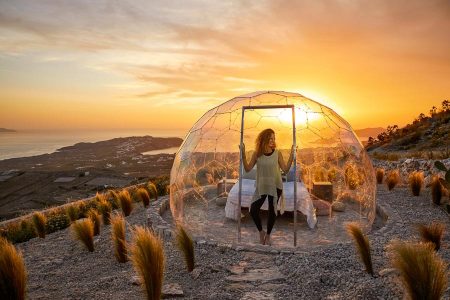 5. Brings Guests Closer to Nature
Connecting with nature is great for mental health and wellbeing. A glamping dome with crystal clear panels creates the illusion of being outdoors while providing a comfortable and protected interior to relax in. For ultra cosiness and warmth, you can get accessories like insulated wall panels and blackout privacy curtains.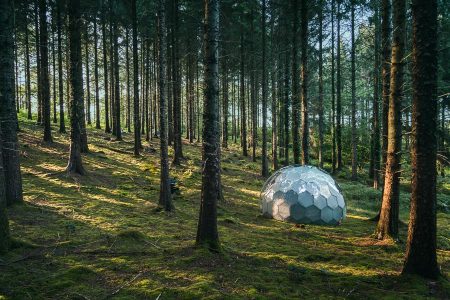 6. Dedicated Space for Extraordinary Experiences
Geo dome glamping pods can also be used for unique luxury experiences to create another income stream. For example, you could take bookings for intimate dining or stargazing – presented as add-ons for guests who've booked accommodation. You could also advertise activities like these as two or three-hour 'Experience Packages' for the general public (not just overnight guests).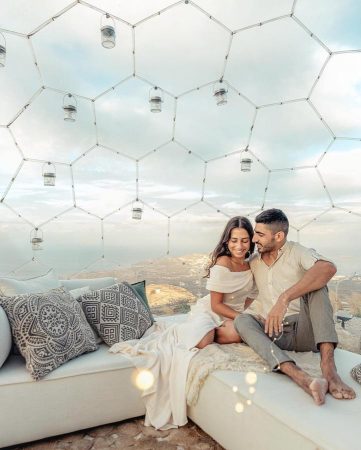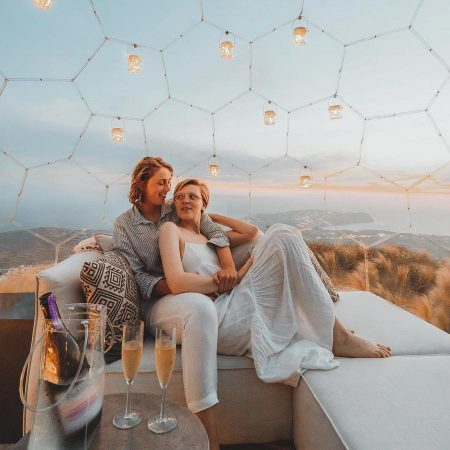 7. Capitalises on a Growing Trend
Geodesic dome glamping pods are unconventional and aesthetic in shape and style, making them stand out among other types of outdoor accommodation. And they're not just a passing fad – they've been around for a while already, and market growth is only predicted to rise over the coming years.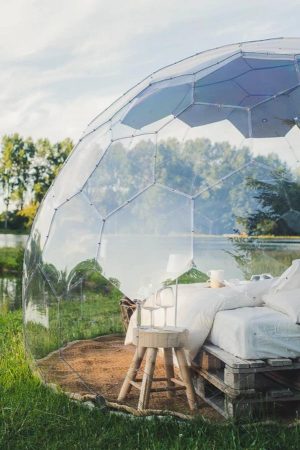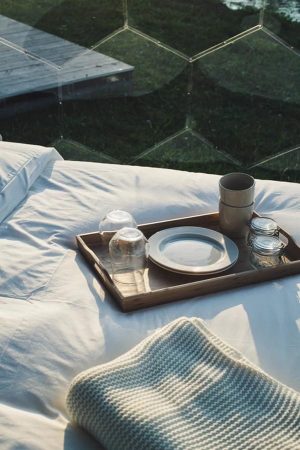 Thinking about buying glamping domes to complement your hospitality business? Research these features to ensure you get the best ones to suit your needs:
Size

–

l

arge glamping pods aren't cheap so consider what needs to fit inside and whether medium or small-sized glamping domes will suffice.

Material

– check that the glamping domes are robust enough (like Hypedomes) to stay up year-round and that they're UV protected against sun exposure.

Anchoring options

– if you intend to provide geo dome glamping on a roof terrace (or mountain top!), you'll want a heavy-duty anchoring kit to keep pods safely secured.

Accessories

– not all guests appreciate the gentle rays of the early morning sun, so options like blackout curtains or wall panels are well worth a look.

Glamping domes could take your hospitality business to an entirely new level. They open up another income stream and attract new audiences – from campers who don't like 'roughing it' to people looking for extraordinary lodgings with way better views than boring box room walls.