Changeable weather will often put more pressure on indoor covers, limiting how many people you can host at any one time. At 1051 GWR in Glasgow the owners have been using pod dining to solve this issue in style, with remarkable results. Learn this restaurant's story and get inspired by outdoor dining domes.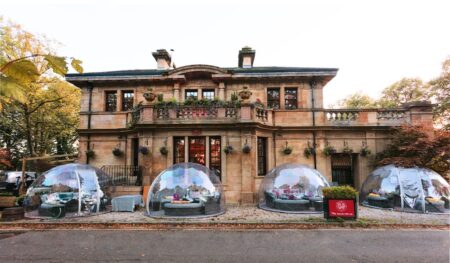 Once the historic Kelvinside railway station, the lively and welcoming Grill and Bar at 1051 Great Western Road has become a go-to destination in the city. With Steven Caputa at the helm crafting a variety of seasonal menus, you'll have the perfect accompaniment to the classically designed wine and cocktail list the venue proudly offers. 
Fish and shellfish are caught, selected and delivered daily from local Scottish fishing ports, while the beef, freshly picked produce and dairy are all locally sourced. The result is a charming spot to celebrate, catch up and have fun with friends and family in the heart of Scotland. No wonder they have so many happy guests.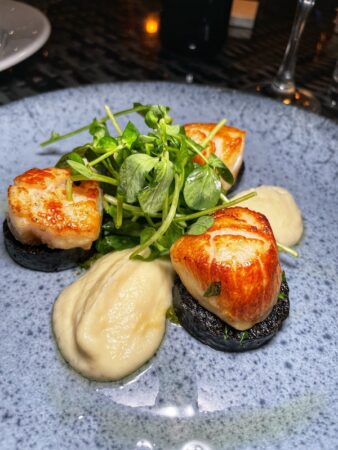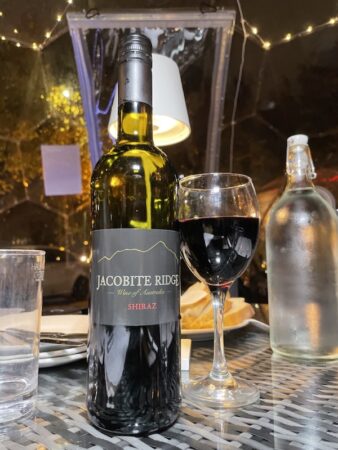 How did 1051 GWR introduce pod dining?
Private dining in Glasgow is something that a growing number of establishments already offer, which is why 1051 GWR sought to do things differently. With space at a premium as a result of a central location with a walkup right off the street, they needed something that caught the eye without taking up space. Here's why dining domes were the answer…

In August 2022 they took delivery of 4 Clear Hypedome S dining pods with the idea of providing alfresco dining throughout the year. A smart move when you consider the temperature drop in Scotland during the festive period, plus the large number of groups looking to celebrate. Right from the beginning they saw a constant increase in the number of bookings made and covers served.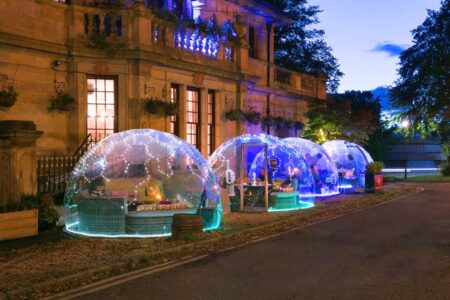 By the middle of December 2022 they had already added 2 more dining pods due to higher-than-expected booking numbers. With 286 reservations that month alone, and an additional 1,250 outdoor guests, they were delighted with their first foray into the lucrative world of pod dining.
What's it really like to dine in the dome?
Don't just take our word for it, have a look at a few of the kind words left by some of 1051 GWR's happy patrons:
"We visited for my eldest's 18th birthday. I was so glad I chose this place for such a special occasion. The dome was magical. The food was fantastic and the staff were so helpful, friendly and really went out their way to make it special. Would recommend anyone to visit. Thanks for making my daughter's birthday special." 
– Lorraine
"The dome was very cosy and had a lovely atmosphere. It was also easy to work the heater and Bluetooth speaker to get the interior exactly how we wanted it. The food was incredible. The service from the staff was amazing, especially Sami and Alessio." 
– Emma 
Outdoor dining at 1051 GWR has also generated buzz on social media:
The venue was also able to run a popular festive dome promotion, further increasing their engagement with patrons and the community. A clever piece of marketing that shows you just what you can do when you add something a little different and unexpected to your site.
How can you also expand your outdoor dining covers?
1051 GWR's experience shows that you don't need expansive outdoor spaces like large gardens and sweeping lawns to significantly boost your all-season alfresco options. With a central location situated next to the street in full view of passersby, putting domes in the restaurant has turned into an eye-catching bit of marketing. And because the restaurant's domes are available 7 days a week and open for guests all year round, there's plenty of seasonal tie-ins they can offer. 
One of the keys to their success has been getting the balance right between style, space, privacy and comfort. Check our winter outdoor dining guide to see exactly how to prep Hypedome for those chilly months during the winter. With few others offering outdoor dining at those times, 1051 GWR were able to greatly increase their covers compared to previous years.
How can you find some pod dining inspiration?
You can see how other restaurants have had great results with dining domes, such as some incredible igloo dining at Taypark House. How they've used Hypedome to offer a unique experience that both entertains their lucky guests and promotes their establishment to a wider audience is certainly worth a look.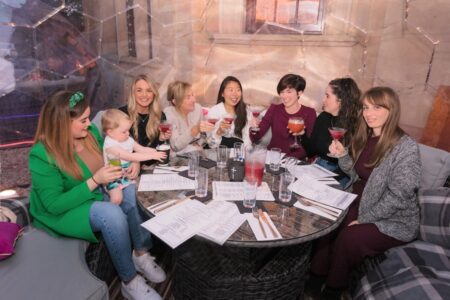 Now that we've introduced you to the world of pod dining, just promise us one thing: You won't be so busy searching for restaurants with domes near you to try that you forget to get in touch. We know how tempting it is to treat yourself to an evening in one, but just imagine if you can offer the same experience to dozens of guests every night of the week.