The most profitable restaurants are always on the lookout for new ways to delight customers through unique and memorable dining concepts. This is precisely what the owners of Taypark House did when they introduced dining domes to their already magical offering.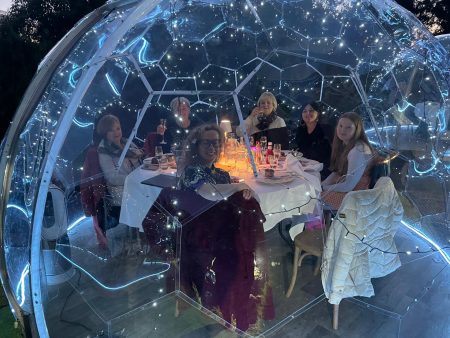 The strategy paid off with more bookings than the owners expected, especially in the immediate days after launch. Read their success story below.
About Taypark House in Dundee, Scotland
Taypark House is a beautiful 4-star, 14-bedroom boutique hotel in Tayside, Dundee. Built in approximately 1863 in the Scots Baronial style, Taypark offers magnificent views over the River Tay and Dundee's stunning Botanical Gardens.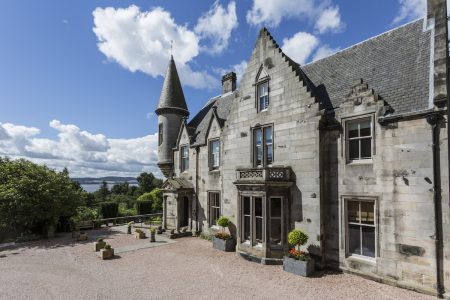 Taypark's charming building (which actually has its own turret) and scenic outdoor setting are perfect for weddings and romantic getaways. There's an open-air bar for guests to enjoy and Taypark's restaurant, with an award-winning chef at its helm, is fast becoming known as one of the best places to eat in Dundee. All Taypark's delicious dishes are freshly made on-site, using local and seasonal produce wherever possible.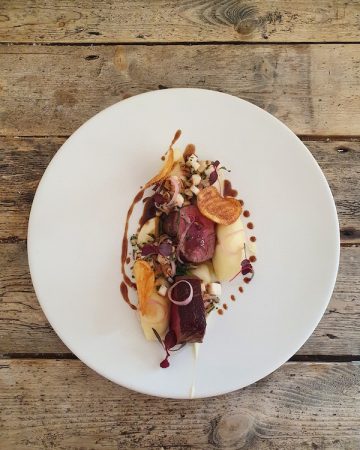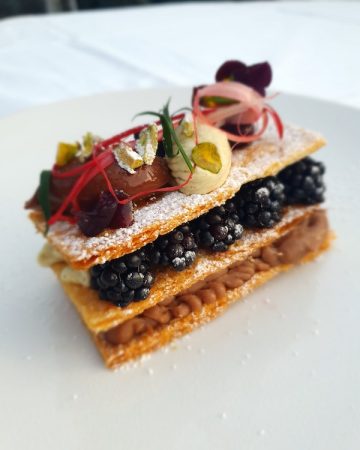 In November 2021, three cosy Hypedome S dining igloos were installed in the gardens at Taypark House so guests could choose to eat outside in a private and enclosed space. Each dome seats up to eight people.
"We're the first in Dundee to offer the dining domes. They look stunning and are great for special occasions," proudly announced one of the Taypark House owners right after the igloo dining launch.
The Igloo Dining Experience at Taypark House
Taypark House's dome dining experience is perfect for family gatherings, birthday parties, anniversaries, date nights and other celebrations.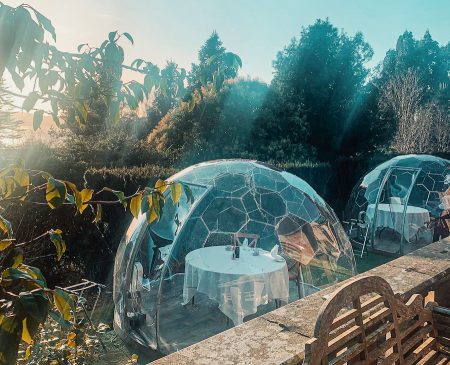 Diners can book an igloo dome for breakfast, lunch, afternoon tea or dinner and enjoy mouth-watering cuisine (like Scotch Beef Fillet and Roasted Beetroot Wellington) in their own private bubble. All while looking out at the panoramic views of the stunning Botanical Gardens.
"We had a lovely time at Taypark in a heated dome. It's like having a private party. Breakfast was so good and the service was excellent!" ~ Valerie, Taypark House dome dining guest.
Each dome is equipped with Dyson heaters to keep them snug, plus Bluetooth speakers so guests can play their own music. The domes are also decorated with twinkling fairy lights to create a relaxing ambience at night.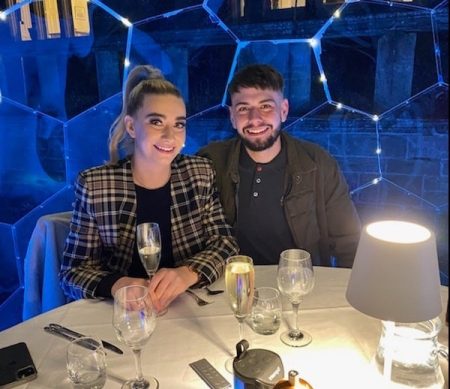 "I would highly recommend booking an outdoor dome, certainly in the evening. It comes to life when the sun has set. Such a lovely experience for friends, couples and families, even with young children." ~ Taypark House dome dining guest.
Bubble Dome Dining: a Win-Win for Taypark and its Guests
Outdoor igloo dining is an attractive solution for restaurants. For Taypark House, it's generated an additional income stream as guests are charged a tiered reservation fee for dome bookings – breakfast is £20, lunch is £30, and dinner is £45. (These fees are in addition to food and drink spend.) 
Another benefit is that the domes are available all year round, creating additional seating areas for guests and meaning the restaurant can increase covers and footfall. This expands the income potential further.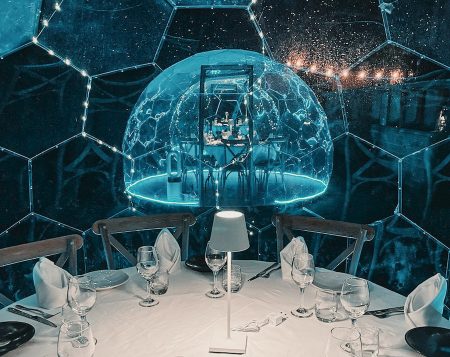 The igloo dome experience can be upgraded – at Taypark House diners can stay overnight in one of the hotel's quirky bedrooms. This add-on increases guests' spending while offering them a truly luxurious experience that they'll remember and talk about in the weeks, months and even years to follow.
One guest left this review after enjoying the private dinner and overnight stay in Taypark: "Had a wonderful night dining in the domes with my friends. Food, drinks, atmosphere and service were exceptional. Can't wait for my next visit. 👍🥂". A customer who is already anticipating their next visit is the best recommendation a restaurant or hotel can get.
Taypark House's Dining Igloos in the Media
The launch of Taypark's igloo dining experience instantly attracted the local press and resulted in organic promotion for the venue.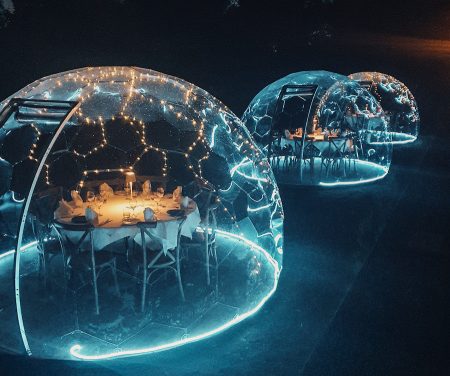 The Courier (Evening Telegraph) encouraged readers to imagine a 'heated private dining pod, bathed in light against the backdrop of a cool winter's evening'. The same publication also reported the sheer number of bookings (over 800) as locals scrambled to try the experience out. 
This press coverage heightened the buzz around the domes, helping to promote the experience for Taypark and encourage more people to book.
Dome Dining: a Concept That Gets Results
So far [until January 2023], Taypark House has received 4,330 reservations for its dome dining experience. Guests love it, giving it a rating of 9/10 for ambience and 8.84/10 overall. And it's not just Taypark where this concept has driven impressive results; it works for many restaurant businesses – these dining domes in Montreal are another example.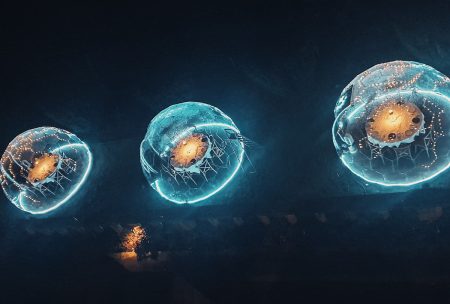 If your restaurant has space for outdoor igloo dining, offering this experience could increase covers and revenue for your business too. Getting started is easier than you might think, especially if you source a dome dining bundle containing flooring and lighting as well as the main structure. Once installed, you'll find your domes act as a marketing tool, attracting diners – and lots of 'wows'!