Proud owner of a cottage retreat or exclusive glamping site your guests always fall in love with? We couldn't be happier for you, but we do want to ask you one more question…
What would happen if your vacation rentals went viral?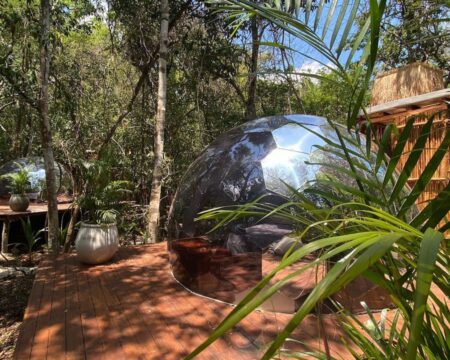 Imagine being able to sit back and relax while the bookings come months in advance, all because you're well-known across the local area. Hospitality is big business in so many ways, which means there's more competition than ever. But now that you're famous, you stand out from all the rest. 
There's nothing wrong with blending into the crowd and still making a living, but being unique, stylish and eye-catching is what really makes the difference. And one of the proven ways to significantly increase your visibility and generate that desired word-of-mouth is through stylish glamping pods. 
Now's the Good Time to Enrich Your Offer with Glamping Pods
Right now lots of people have heard of glamping and many of them have seen images of glamping domes across their socials. The bit you might have missed is that not many sites offer this type of holiday house…yet. If you can be the first in your local area to upgrade to something easy on the eye and appealing, you'll be famous before you know it.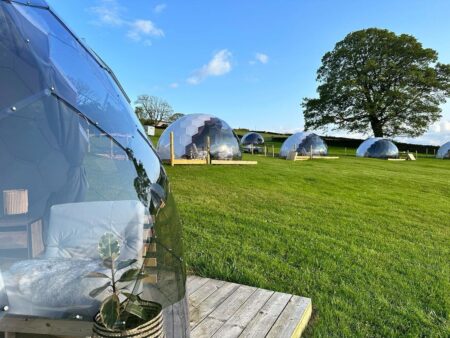 Hypedomes Can Help You Go Viral
Pods for glamping increase visibility by adding an extraordinary touch of style from the moment they arrive. They aren't just comfortable for your guests, they'll also stop your retreat site from blending into all the others in the area. Think of them as a way to make your spot a local attraction, known by everyone in the neighbourhood.
Glamping Pods Are Truly Insta-worthy
When you invest in offering a unique experience with a Hypedome you get something far more interesting and shareable for social media. All those extra likes, shares and comments are sure to help you attract new groups of people, each seeking unforgettable glamping experiences. 
Benefit from the fact that vacationers are eager to spend a night inside the domes and yet few places offer them today. You'll be a local trendsetter quickly able to stand out, and who doesn't want to do that?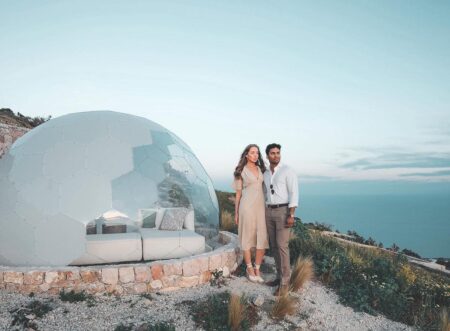 Add Domes to Your Offer for Instant Benefits
When's the right moment to add domes to your offer? Good question; we were waiting for you to ask that one. If you order Hypedomes in the next couple of weeks, you'll still be able to benefit this season. Not next season, not in a few years: this season. Hypedome assembly is easy, and requires no heavy equipment, so you can lift your dome within several hours. Adding the finishing touch to your social media marketing upgrade with beautiful dome images at sunset and sunrise is all you need to start seeing a return on your investment this year.
Right Glamping Domes Work All Year Round
It's true, and don't just take our word for it. Sites already using Hypedomes are able to stay open all year round (check this snowy Australian eco-village), offering a unique experience their local competitors look at with a touch of green envy.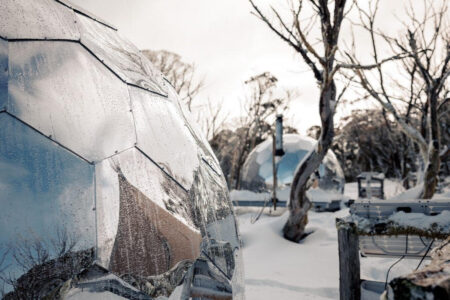 The Dome Style Your Site Will Be Famous For
Pick Hypedome's colour from Clear, Opal, Mirror and Grey to fully adapt the dome to your needs and your local conditions. 
You know your site better than anyone, so you might already have an idea of picking the desired combination of style, visibility and privacy to suit your intimate surroundings. You can also rely on our experience and contact our team for help choosing the right finish and accessories.
We can even offer domes with a mixture of styles — think Mirror tiles from the ground up for privacy blended with a clear ceiling so your guests can sleep under the stars.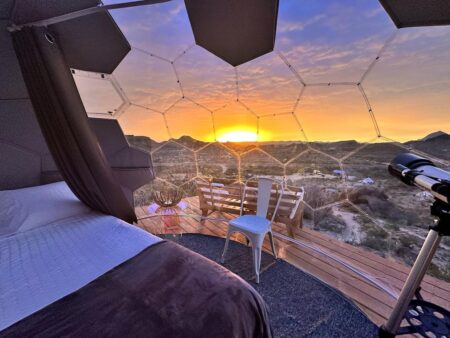 Now you know how to give your retreat an Insta-worthy revamp this season, it's over to you to decide who gets the credit for your next batch of posts. Get ready to steal the spotlight and transform every guest's experience into an unforgettable spectacle.