Welcome back to the exciting world of Hypedome Stories. Today we'll be paying a quick visit to Jean-Francois Rupp and his Alpine Nature Experience eco-village, located in the heart of the Australian Alps. You'll get a chance to read about this unique concept, imagine relaxing there, and may even find an inspiration to elevate your own glamping site. Enjoy!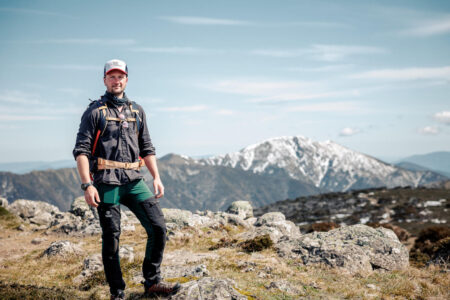 Q: Your eco-village is truly unique. Can you tell us a few words about the Alpine Nature Experience?
Jean-Francois: I've always loved the idea of reconnecting with nature, but in a way that's as authentic as possible. I wanted something with the local approach that worked at all times, whether it was summer or winter. 
Depending on the season, you can spend your time in our eco-village differently. 
Winter is a fully hosted experience: an exciting snowshoe tour, a three-course meal, French cheese fondue under a big tipi and then overnight in the Hypedomes or snow igloos. 
Summer is a bit different — more of a glamping experience. You can still enjoy everything about the eco-village and we've got meals as an option, but it's not a fully guided experience. Everything is locally sourced and about reconnecting with your surroundings.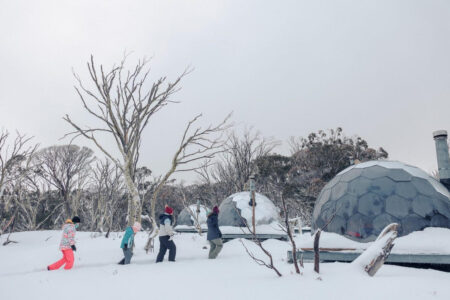 Q: Sounds amazing. How inclusive is this type of experience?
Jean-Francois: Honestly, we've had kids as young as six months old, and another guest who had his 90th birthday last year. The snowshoe walk to the eco-village is only about five hundred metres and we stop a few times to share stories and have a breather. In my experience, everyone loves it and everyone can handle it easily.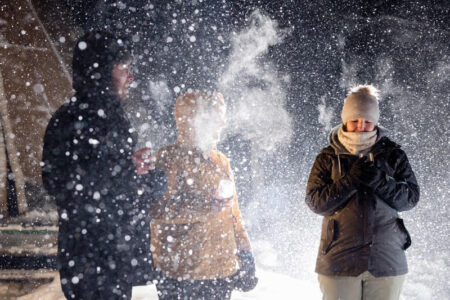 Q: And your guests can choose from a variety of accommodation options and additional attractions.
Jean-Francois: Yes, in summer we have tree tents and in winter we get our real snow igloos built. And now we have Hypedomes available right throughout the year. Before we had structures that we called 'Snowdomes' designed in Australia by us. At the time we had some constraints which meant we had to dismantle the village for a minimum of three months of the year. So we used a tent-like wooden structure with canvas. When those constraints were gone for good, we upgraded to Hypedomes to ensure a more durable and stylish experience, while keeping it eco-friendly. 
If you want a longer skidoo ride and see the beautiful surroundings or if you prefer to sit back and soak in our open-air wood-fired hot tub while enjoying a bottle of champagne and a cheese platter, we'll sort everything out. We're also big on protecting the environment, so that's another thing our guests like about us.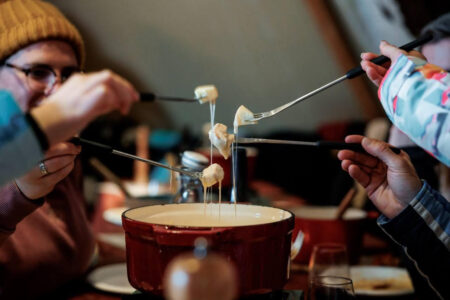 Q: Your eco-conscious attitude is imposing. Can you share a few of your eco credentials?
Jean-Francois: Sustainability underpins the whole business. We don't just try to preserve the environment, we want to enhance it. For every booking on our tour, we plant five trees. We're proud to be a part of the 1% For The Planet, so we give one percent of all of our sales to environmental organisations. We've also got a really forward-thinking reduce, reuse and recycle approach that's allowed us to cut our waste by about 90% compared to a normal restaurant. And the best part is that if we closed up and left one day, the neighbourhood would show no traces of us in about a year, and the temporary nature of Hypedomes is a big part of that. That was really important to me.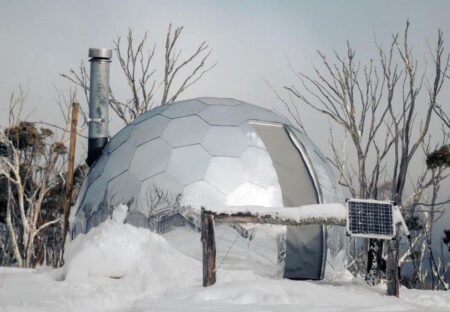 Q: What was the main reason that made you think of getting Hypedomes?
Jean-Francois: The wind! We're very, very exposed to winds and heavy snow compared to a lot of other places where there's also snow but it falls much lighter. Dealing with frames and wondering if they were strong enough was always a concern at the back of my mind. The thing that stood out about the Hypedome is that there's no additional supporting structure. The shell is the structure, and it's very strong and resistant to wind and harsh weather conditions. And when you look outside, there's no frame blocking the view and you can see straight through. Plus there are no sheets that flap in the high winds like with a tent. It ticked a lot of boxes.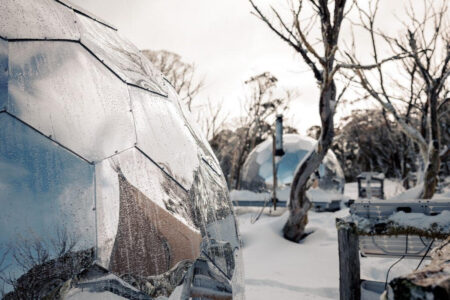 Q: You have three of the Hypedome S with blended Mirror, Grey and Clear panels. Tell us more about the extraordinary design of your domes.
Jean-Francois: They look great both in reality and on Instagram, which really helps spread the word. We have the Mirror domes with tinted grey panels at the front, and then the top is made up of full clear panels. It's a custom design and it works really well. Laying in bed and watching the stars is something all our visitors love. 
We also installed a fireplace in every dome, as well as a sink, so you can always spend the night in comfort. The toilet is located just outside the domes, which is very convenient as for a close-to-nature experience like ours.
Jean-Francois assembled three Hypedomes smoothly, creating a beautiful eco-village in the snowy Australian Alps.
Q: Any guest feedback on a night in a Hypedome you'd like to share?
Jean-Francois: Everyone who has come to stay in our Hypedomes simply loved the experience! I've also been spreading the good news to people who booked a stay in our older structures and they're delighted to hear about the Hypedome upgrade. Exciting times are ahead here for sure!
Q: Last question: What's your favourite thing about the Hypedome?
Jean-Francois: The flexibility. No doubt about it. I knew they'd work in all weathers, but being able to adapt and modify them so effortlessly was really reassuring. Putting clear panels in the top, adding some of our own customised features, or changing the position of the ventilation we installed; everything just works the first time. We have many ideas and with Hypedomes we can put them into reality easily.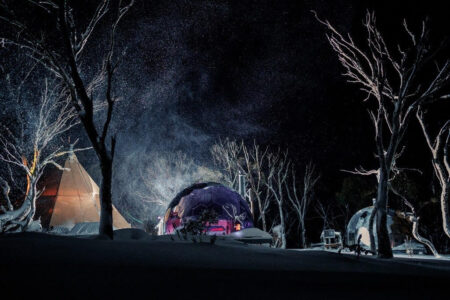 Great to get to know Jean-Francois and to get an insight into the Alpine Nature Experience eco-village over in Australia. It shows what you can do with a spark of imagination, a love for nature, a passion for people and a little helping hand from Hypedome glamping domes. For more Hypedome Stories, check back soon. Tempted to pay Jean-Francois a visit, just like we are? You can find Alpine Nature Experience here.