If you're lucky enough to live by the sea, you'll probably know all the benefits coastal living can bring – incredible sea views, beach walks, and better mental health. But did you know a Hypedome could further enhance this lifestyle?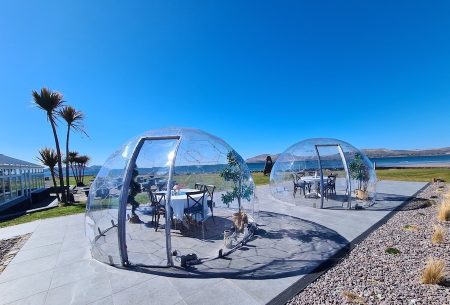 Hypedomes serve as a beautiful and comfortable indoor-outdoor space, providing shelter from the elements – but not interfering with the view. So just imagine sitting inside a clear Hypedome and enjoying the panoramic seascape all year round, even when it's windy or cold. You could even use the space for a spot of birdwatching or stargazing, with the ocean as a magnificent backdrop…
As magical as coastal areas can be, they are also exposed to very windy weather. We often get asked how Hypedome garden pods perform if installed near the ocean or coastal sites. Find the answers to the most frequently asked questions on this topic below.
How Can I Safely Anchor My Hypedome in a Coastal Area?
Living near the coast is great, but the wind can be a bit of a challenge. That's why we recommend Hypedome's Heavy-Duty Anchoring kit – which works like a seatbelt for your dome. With 19 stainless steel feet, steel pegs, and deck screws, you'll have peace of mind knowing your dome is securely fastened to the ground, even on the windiest of days.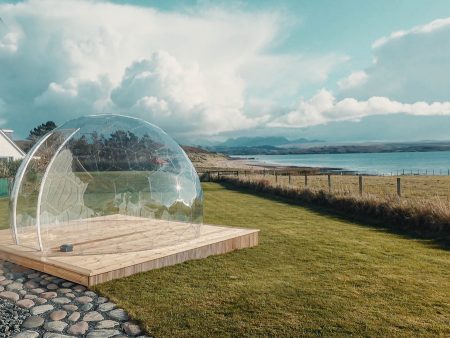 And the best part? You can set up your Hypedome on a variety of surfaces, from wooden or composite decking to grass and soil. Just make sure the surface is level before you start the dome assembly. One thing to keep in mind though – avoid building your dome on loose sand, as the anchoring components can move around.
Tip: to ensure the smooth sailing assembly of your Hypedome build and anchor your garden dome on a day when the weather is calm.
Will My Hypedome Withstand Frequent Strong Winds?
Hypedomes are a great choice for an outdoor structure exposed to harsh and windy weather. This is because of their hemispherical self-supportive shape and the highly durable polycarbonate material used in construction. So they can be used in all types of locations, including coastal areas where blustery winds are the norm.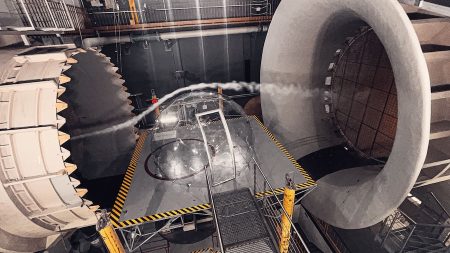 Hypedome during the test in a wind tunnel
Hypedomes have even been professionally tested in a wind tunnel. They are rated to handle winds of up to 120 km/h (74 mph), but during the test, they withstood winds of even 150 km/h (93 mph) and remained intact. So, whether you're dealing with a windy day or a stormy night, your Hypedome will stay where you placed it. Just make sure you anchored it properly down and close the door and windows.
Could Strong Wind or Rain Get Inside My Garden Dome?
Our garden pods are cleverly designed to prevent rain and wind from entering inside. The polycarbonate panels overlap like fish scales, creating a barrier that keeps the elements out of your peaceful oasis. This unique construction makes the rain simply flow over the surface.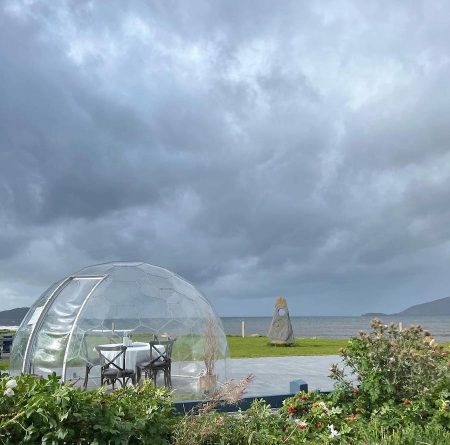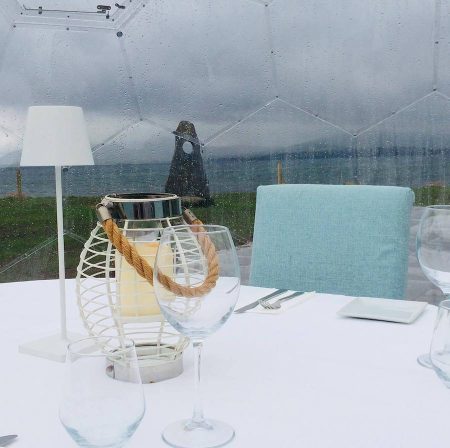 The gap between the Hypedome's panels is minimal – it allows for air circulation but blocks out wind blasts and rain. And when properly secured to the ground and sealed with our Soft Floor Membrane or Insulated Modular Base, no wind or rain can enter the dome at the surface level. (This also stops moisture seeping up through the ground into your garden dome).
How Much Maintenance is Needed in Coastal Conditions?
Hypedomes are very easy to maintain. You don't need to put in much effort to keep yours looking beautiful. Sure, over time, some sand grains or pollen might sneak in between the panels, creating sediment. No need to worry, it won't harm your garden igloo and can be quickly cleaned with a power washer. You can also wipe the dome's surface with a damp cloth and mild detergent to keep it squeaky clean and looking like new.
Is My Hypedome Prone to Corrosion When Exposed to the Sea Air?
Salt air corrosion is the damage that seawater causes when it's carried inland by those salty sea breezes, (studies have shown this can happen up to 50 miles inshore). That means even if you think you're safe from the sea, your metal structures might still be at risk. What's more, ocean air can corrode metal up to ten times faster than mainland air. 
At Hypedome, we take your dome's longevity seriously. That's why we only use the good stuff – non-corrosive aluminium for the entrance frame, and stainless steel for the anchoring pegs, feet, and panel screws and nuts. Stainless steel contains a whopping 12% chromium, which gives it unbeatable rust protection against sea air. That's why our Hypedomes' connecting elements have an expected life span of 50 years when exposed to coastal weather conditions.
Will Salty or Sandy Wind Affect the Dome's Longevity?
Hypedome's polycarbonate shell is remarkably durable and resistant to mechanical damage. That said, it's inevitable for all outdoor structures to get minor scratches over time. These won't affect your use or comfort of your Hypedome.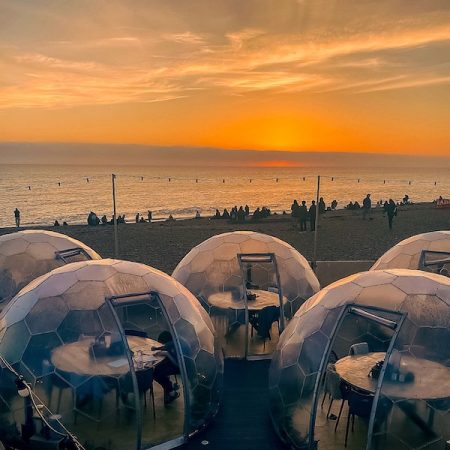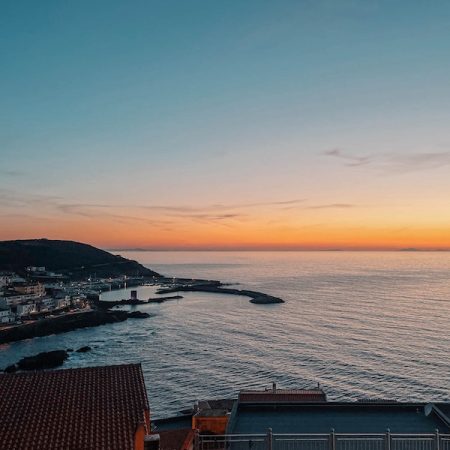 In the rare case that you need to replace any dome parts, we got you covered. You can easily swap out individual panels with our single spare parts. So no worries, your coastal dome will serve you for many years to come.
Will My Garden Dome Get Cloudy Through Long-term Sun Exposure?
Did you know that some plastics can turn milky or cloudy when exposed to sunlight for too long? But don't worry; this is not the case with Hypedomes. We take good care of the crystal-clear aesthetic and use only the best both sides UV-protected polycarbonate panels. This means that your Hypedomes will remain cloudless and stunning for many years to come.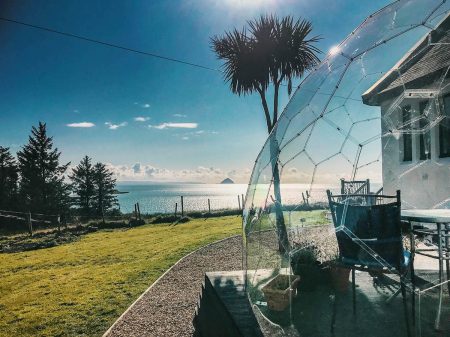 What's the Best Hypedome Set for Coastal Areas?
To enjoy your Hypedome in frequently changing coastal weather, opt for this bundle:
Hypedomes Enhance the Benefits of Coastal Living
Hypedomes offer excellent performance in coastal areas with frequent windy weather. They're built with the highest-quality materials and connecting elements resistant to corrosion and sun exposure. And as they've been professionally tested for wind performance, we can confidently say that as long as your dome is anchored correctly and well-maintained, it'll withstand gusty winds.
Just like coastal living, a Hypedome can boost your mental health and well-being. With stunning views and a peaceful atmosphere, it provides the perfect escape from the stresses of everyday life. So why not treat yourself to a little slice of paradise? Relax inside your dome and let the soothing sound of the ocean waves wash over you.