Hypedomes are the perfect solution for hosting your guests and giving them an immersive outdoor experience. While external bathroom facilities are typically a part of it, we'd like to suggest a more convenient option.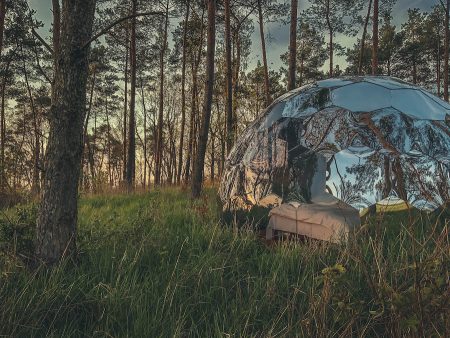 Consider upgrading your glamping domes with indoor bathroom modules for a truly hassle-free stay. Say goodbye to the stress of designing a custom bathroom and say hello to a quick solution that is sure to impress!
What Are Bathroom Modules?
Bathroom modules are an easy way to upgrade your glamping pod into a fully inclusive guest room. They're functional pre-built units that come with all the necessary fixtures from basins to toilets or showers. All the materials are selected to be safe, fire-retardant, and lightweight so you have nothing to worry about.
Here are a few prefab options we think are worth considering (we can't vouch for them, but we want to show you the possibilities):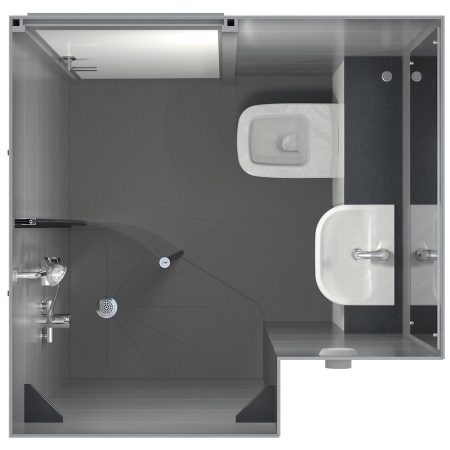 When it comes to convenience, prefab modules are hard to beat as they eliminate the need to overthink the design and details typically required when installing a regular bathroom. They're assembled offsite and pre-created for easy installation in your glamping pod. 
Other benefits of using bathroom modules:
they are compact and have all the features pre-designed, so you don't need to waste time figuring out the layout yourself.

they can be self-draining, so there is no worrying about mould and blockages.

there's no expensive tile work that's a pain to clean! Instead, modular bathrooms can have single-panelled walls and flooring which makes them easy to maintain.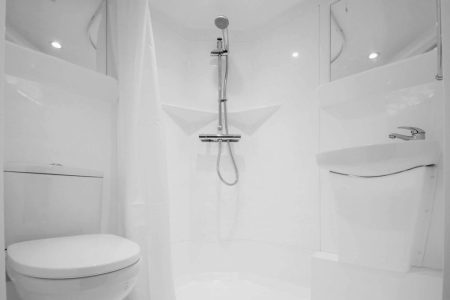 Source: Crystal-en-suites.co.uk
Good Installation Is Essential
Before taking the plunge with your new bathroom module, make sure that it not only looks great but it's installed correctly too. Here are the major things you should pay attention to: 
Check if the size of a bathroom module is compatible with your Hypedome. Prefab bathrooms come in set sizes so it's as simple as taking a few detailed measurements to find out if it's a good fit.

Meet with a plumber to make sure that all the installation will be done safely and properly. They'll be able to check the insulation of the pipes and if all the technicalities of your bathroom are perfect.

If you can't access the sewage system, you may have to consider alternatives like a septic tank but be sure to ask about this.

Ensure the right ventilation in your bathroom pod to prevent humidity build-up. Consider adding several (3-4) tilted

Window Panels

to your dome for good airflow.

Plan what lighting and power outlets you need in your bathroom. Some units come with pre-designed lighting.
Connecting Domes for Multi-room Apartments With Bathrooms
If you want to create a more spacious setup within a multi-room apartment – why not combine two pods? Think about all that extra space, plus it looks great too. Hypedome S glamping bundle and Hypedome M glamping bundle are perfect options for creating a spacious bedroom and having extra room for a built-in bathroom. You can easily offer a multi-dome apartment on your glamping site by linking two or more Hypedomes – yes we have considered multiple glamping options!
Make Your Glamping Site More Bookable
For some, outdoor toilets are a camping luxury since they're ready to rough it in the wilderness. But for others, the idea might fill them with dread! After all, not everyone has been camping or to festivals – so it might be their first real outdoor experience. This simple solution is an easy way to expand your business or introduce a competitive feature if you're just starting your glamping business.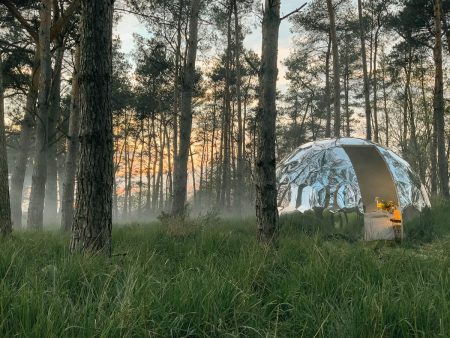 A glamping pod with a bathroom could also attract couples and families – think romantic getaways or family glamping weekends away from the city. They might want the privacy of an indoor bathroom plus the added convenience. It's also a great option for the winter, since indoor bathrooms create a cosy experience so guests can wash up straight away after a day of activities.
Create The Dream Bathroom Pod
While a bathroom module itself is pre-built, you can still unleash your creativity while designing the part of the dome surrounding it. By adding some fun touches you will make the whole space cosy and welcoming.
Utilize the space to maximise the usability of your bathroom dome. There are many smart options, from narrow verticle storage racks to small cabinet units.
Plants that are good for humidity are an easy way to add some colour to a simple bathroom. Otherwise, you can add some artificial flowers, a quirky bathmat, a classic mirror, and some soft towels. Don't be afraid to add a little pop of colour too!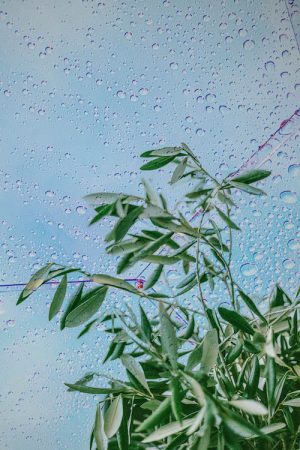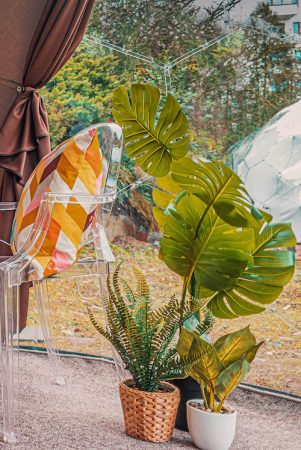 Lighting can completely change a room, especially in the bathroom where people freshen up, do their make up and commit to a little self-care. Try an LED strip that is energy-saving, cost-effective, and will brighten even the smallest of bathrooms. Otherwise, a simple overhead light will work wonders too.
Give Your Pod Bathroom Some TLC
Just like any bathroom, it's important to keep it clean to prevent the build-up of mould and mildew. Wipe down all surfaces regularly and be vigilant for signs of humidity damage. For added peace of mind, schedule an annual inspection of your module to ensure optimal performance.
Rest assured that your Hypedome is designed to withstand the humidity resulting from water usage inside. In the event of excessive condensation, follow our tips to reduce it.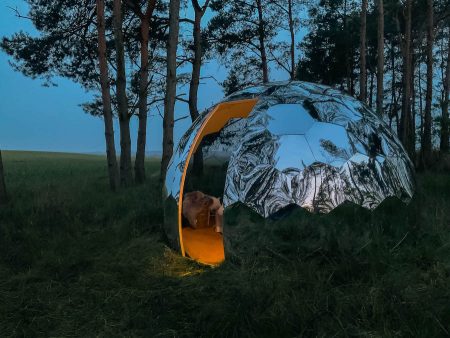 Adding a bathroom module to your glamping setup not only opens your business to new guests but also provides them with the ultimate reassurance: a civilized bathroom experience in the midst of the great outdoors. So go ahead, upgrade your glamping game and watch as your guests go wild for the perfect blend of adventure and comfort.