Want to make money from the land you already own? A small glamping site could earn you a tidy income – and you don't need to spend a fortune to get started. Here are five thrifty tips to help you set up a glamping business on a budget.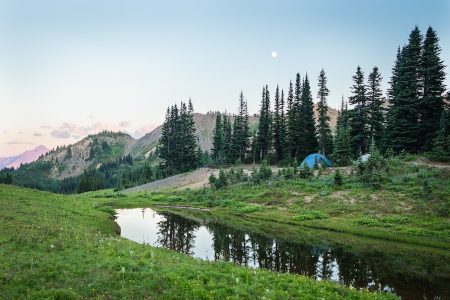 1. Prioritise Your Spending
The most important part of the majority of travellers' glamping experience is whether they'll be comfortable. They'll want a bit of luxury, a few mod cons, and warmth! So allocate a key part of your budget to ensuring your guests' stay is both comfortable and glamorous (that's the essence of glamping, after all).
Invest in high-quality glamping pods that not only look amazing but ooze cosiness. For instance, Hypedome mirrored glamping domes are real showstoppers and will have guests 'oohing and aahing' long after their stay. They can also be insulated and are uber sturdy (yet much less expensive than wooden lodges).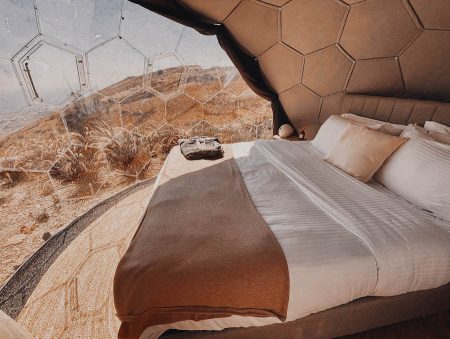 Also, pay attention to the outside communal amenities like toilets and showers within your glamping site. At a minimum, Glampers expect these to be clean and tidy – while adding a few nice touches like luxury hand soap could earn you some great reviews.
Much of creating an enticing atmosphere for your glamping site can be done with your own fair hands. Use old pallets to make upcycled outdoor benches and tables or leftover bricks to build BBQs. Scour charity shops and car boot/yard sales for cushions, throws, candles, tableware – anything you can turn into indoor or outdoor decorations.
Making your own furniture and furnishings can cut down the initial glamping business costs, plus you'll be adding a personal touch to your site that guests should appreciate. You don't need to be a DIY expert either – there are heaps of tutorials on YouTube to inspire you. Here's how to make a pallet bench in under ten minutes!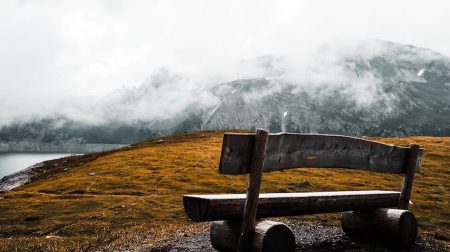 3. Get Savvy With Marketing
Online booking platforms already have an engaged audience of glampers looking for unique stays. Even though these solutions take a commission from each booking, it makes financial sense to launch and promote your site through one of these rather than creating your own website (at least in the early days). We've listed all the leading platforms you'll want to consider in our starting a glamping business guide.
Then, do your own PR. Reach out to local or regional media with a newsworthy press release about your glamping site and ask for a mention. Find bloggers and micro-influencers in the glamping niche and offer a free stay at your site in exchange for an online review. Be active on social media and start an email list – there's much you can do to spread the word that won't hurt your wallet.
If you opt for glamping domes, which have that instant wow factor, you'll find they'll promote themselves because they're extremely 'Instagrammable'. This is one of the reasons hotels invest in them.
If you're setting up a glamping business with a limited budget, you don't need to go hell for leather on ordering individual units. Start with two to four glamping pods – once your site starts turning a profit, you could reinvest some to buy more.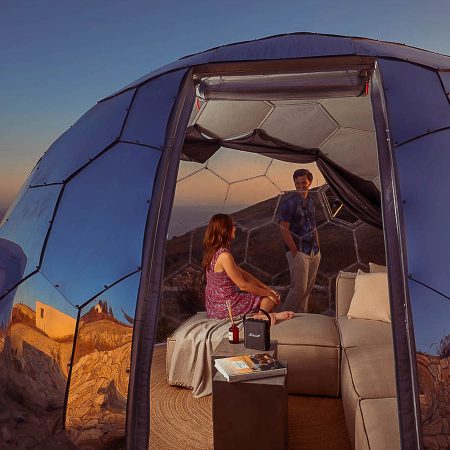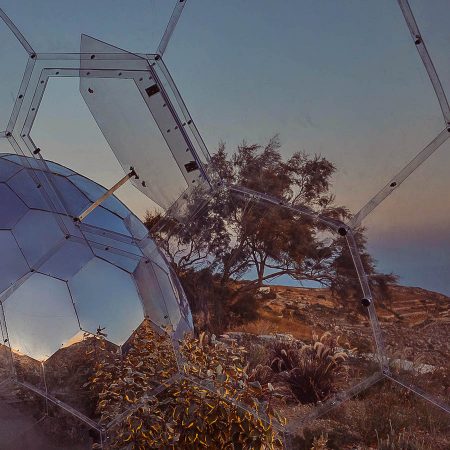 The same goes for communal amenities. You don't need to invest in a brick built toilet and shower block when you're first starting out. Instead, opt for high-quality and hardy temporary units like these. You can often resell these when the time comes to upgrade your facilities.
5. Set Guest Expectations – Then Over Deliver
Good hospitality doesn't have to cost much, and it's the thing that can really enhance your guests' stay. For example, get some outdoor speakers and provide ambient music in the early evening. Create a bonfire space and let guests toast marshmallows and s'mores. 
Offer a few surprise goodies for guests to find in their glamping dome – e.g., a welcome hamper, a bottle of Prosecco in a bucket of ice, or a box of chocolates on pillows. Use local produce where possible to keep these treats authentic, high-quality and low-cost.
Focus on your unique selling points for other opportunities to delight guests. Maybe your glamping site is in a Dark Sky zone? Buy an entry-level telescope and offer stargazing activities. Next to a river or lake? Let guests take to the water with their own paddle board or canoe.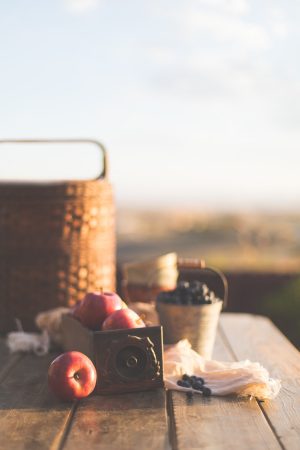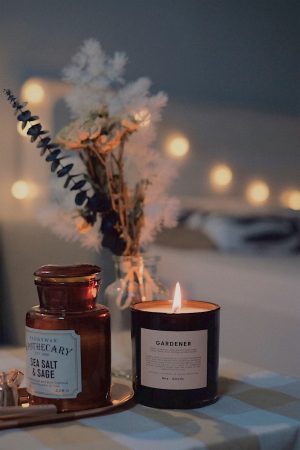 Other Ways to Cut Glamping Business Startup Costs
Providing you own the land you have in mind for a glamping site, that's one major cost out of the way. Other ways to reduce glamping business expenses in addition to what we've suggested above include:
Wearing many hats –

rather than hiring staff, take on all the jobs yourself, at least in the beginning. 

Finding a business partner

– someone who wants to share your venture (and some of the startup costs).

Checking if you're eligible for a business grant

– some governments provide grants (money that doesn't need to be paid back) for startup businesses that meet specific criteria.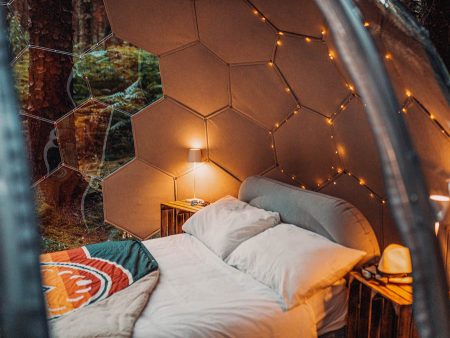 A glamping business is an exciting venture that could help you earn a nice income from your land. With savvy budgeting, smart planning and wise prioritising, you can keep startup costs to a minimum and spend funds only in the areas that'll serve you best. And while your business will be small in the beginning, who knows where it could take you in three to five years?