The men have their man caves, kids have playrooms and treehouses, but what about the women out there? What if you want a stylish, relaxing spot to get a little peace and quiet when the mood takes you? Or how about finding somewhere you can enjoy with a group of girlfriends whenever you feel like it? 
Questions like these are about to be answered in style with a little help from Hypedome. But first…
The She Shed is the world's answer to giving women their own personalised spaces in the garden. They're getting more popular, more women are hearing about them, and more gardens are being taken over by the rise of the She Shed. So, why would you want to have one in your backyard?
Being surrounded by nature is the perfect way to experience serenity and beauty, and who doesn't want a little bit of that? 
A lack of space inside the home is another reason why women are increasingly searching for She Shed ideas with handy little articles like this one. Good job you checked in on the Hypedome blog today, right!
She Sheds Can Be Truly Stylish Hideouts
There's a tantrum going on, dishes stacked up and a husband who is busy in the other room. Hopefully, this isn't too familiar, but we all have days like it. The beauty of having your own She Shed kit fully built and ready to go is you can actually leave the house without straying too far away when you might be needed. 
Picture Hypedome as the perfect yoga room or mindfulness space at the bottom of the garden and you'll soon be able to imagine the peace it will bring. It's your own little island of peace and quiet.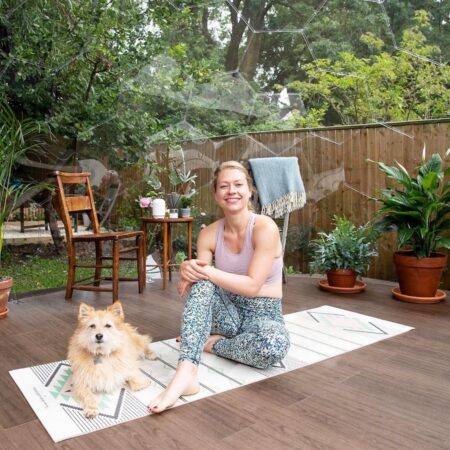 Time to Dream About Your She Shed Kit…
Your new She Shed isn't just the key to instant relief from the chaos when you need it. You can also use it in so many ways that you won't be able to remember what life was like without it. 
Using a She Shed as your own personal creative space or hobby room is a great way to carve out some time for yourself. You can learn something new, blow off some steam and take a break all at the same time. But that's just the tip of the iceberg…
Here are a few more inspirational ways She Shed users are enjoying themselves: 
A reading nook

based inside a calming and relaxing

garden igloo

— perfect when you want to get away from the screens and enjoy some quiet contemplation



A personal sanctuary

where you can practise anything from mindful breathing to conscious daily wellness habits — a proven way to keep the stress at bay



A private gym

for all those times when you want a workout but don't want to have to wait for the guys to re-rack their weights — a great way to boost your comfort and confidence



An outdoor office space for deep focus work with zero distractions — the perfect escape when you need to concentrate and be productive without the bustling demands of everyday life
A girl's group hangout

so you can get your besties over to rest and relax — a really cosy addition to the home that makes sure you're always the hostess with something unique to offer



A multi-purpose room

where you're free to do what you like, decorate how you like, and never have anyone trying to encroach and take over — we thought you'd like the sound of that one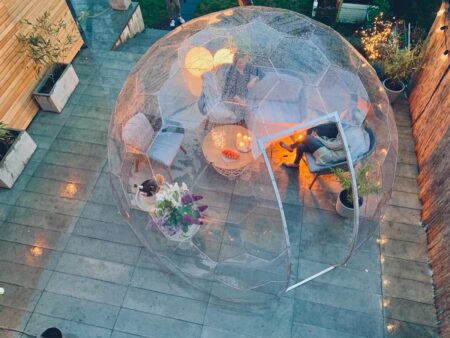 All this sounds great, but you still have to figure out where you can get a She Shed kit that's quick and easy to build and offers plenty of style points.
A Perfect She Shed in a Garden Igloo Dome
Hypedome ticks all the boxes when it comes to being at one with nature, ready for all types of weather, and available in an eye-catching contemporary style. Imagine being immersed in your garden like never before, but wrapped up nice and cosy with the stylish look of Hypedome. It's the perfect way to turn the bottom of the garden into the one place you'd always rather be.

You can also decorate your Hypedome exactly as you want, giving you the freedom to create your own dome-shaped oasis however you feel like. Whether it's minimalist, cosy, contemporary or just highly functional is up to you. You're the boss when you're inside your She Shed.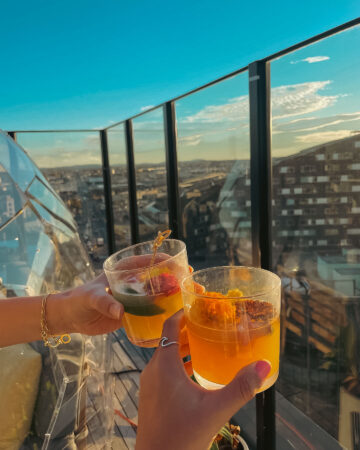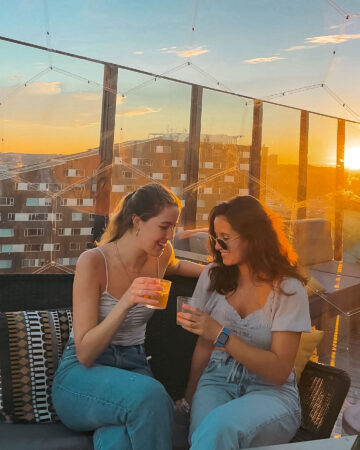 Being able to use Hypedome all year long, no matter the weather, is a real plus, as are the different dome finishes that are available. Clear and Grey are great when what you're looking for is a refreshing 360-degree view. And if you want a little extra privacy — like with your own private gym — Mirror and Opal finishes are highly recommended. Plus you'll still get to enjoy a fantastic view of your garden thanks to a perfectly positioned bay window. In fact, you can position your Hypedome exactly how you want to achieve your dream view.
Searching For Some She Shed Inspiration?
We want you to be able to create your own space and transform it into your personal island of calm. To give you some ideas, here are our top 4 things you might want to consider housing inside your She Shed: 
Bean bags:

They're so cosy and comfy that they're perfect for everything from reading nooks to having a catchup with your girlfriends 

A blanket box:

For those starry nights and long evenings when you want to snuggle up with a hot chocolate and truly make your dome a home 

A craft bench:

Great if you want a multi-purpose space that allows you to set your creativity free from the moment you walk inside

A vintage bookcase:

Perfect for keeping your favourite page-turners, thrillers and a few literary classics when you want to keep your collection close at hand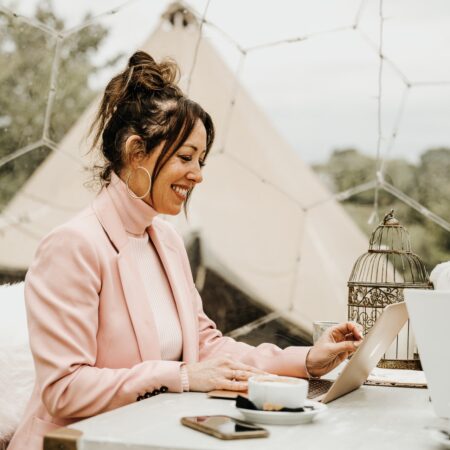 Like the idea of your own She Shed nestled at the bottom of the garden? The good news is that the easy-to-build shell slots into almost every place, and all you'll have to do is treat your budding helper to a couple of hot chocolates as a thank-you.