There is no doubt that good company and Hypedome are a perfect recipe for a memorable event. Why won't you take this idea a one step further and make a event dome business out of it? We were inspired by our client Laura from North Devon – a renowned event designer who worked with brands like Ralph Lauren and designed sets for ITV's Love Island.
She had to adjust her business model to the current situation. With the limit on a number of people able to meet in one place at a time, large event venues were no longer a viable option.
Laura came up with the brilliant idea of taking the event venue to her own garden. It isn't exceptionally large, yet more than suitable for a 3.5m event dome.
She decorated it with hundreds of fairy lights (you can never have enough of those) and used her amazing table setting skills to prepare a perfect setting for a romantic anniversary, engagement dinner or a birthday party up to 6 people at a time.  If you live in North Devon you can book your own memorable evening on her website: Every Last Detail.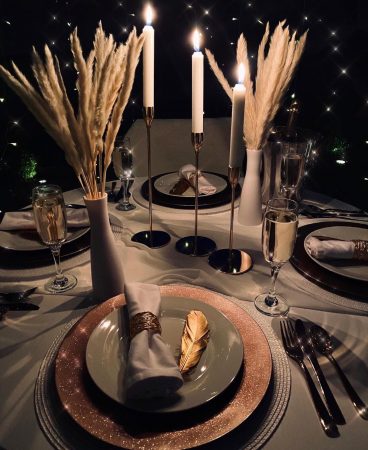 Maybe you have a pleasant garden and penchant for design or cooking? If you already consider a garden bubble dome for yourself don't be selfish and let other people enjoy it. Do it either for your friends and family or as a way to earn additional income. It's a low-risk low-cost option for entering an event business. Not to mention that your dome will pay for itself.
And if you want to learn more about how Hypedome can make your life easier check our post presenting benefits of owning an igloo dome.
Photos courtesy of Every Last Detail.