Can't wait for first snow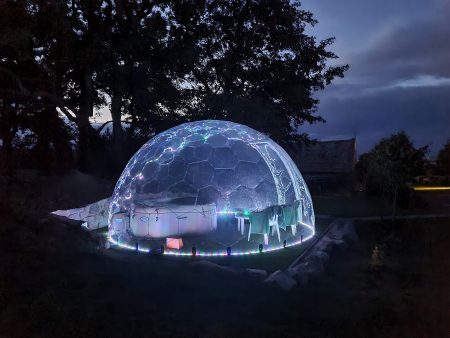 Getting the Hypedome was a very pleasant experience from start to finish. The M-sized dome fits my hot-tub nicely, with plenty of room to spare. Siting inside when it's raining is magical, but what I'm really anticipating is the first snow. Can't wait!
Our guests love the privacy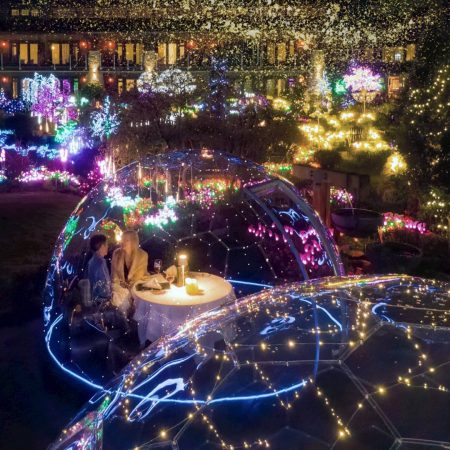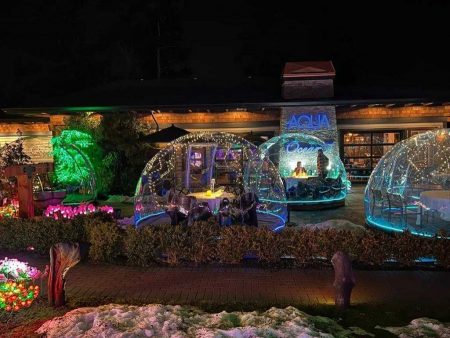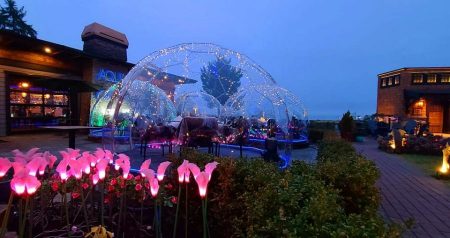 Everyone is loving them!. We've got music and the Dysons in the domes with the lighting on. It's so cool. And no noise. It's really private, intimate setting. We love it.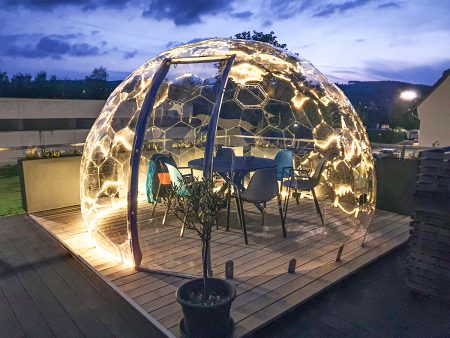 A very positive experience. We've already received a lot of compliments within the first week of owning the dome. It's a real conversation starter. We wanted to thank Hypedome for the very good advice. Greetings from our new dome.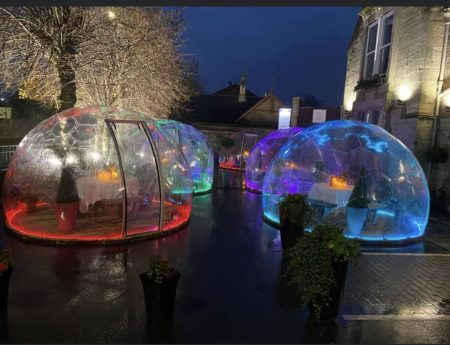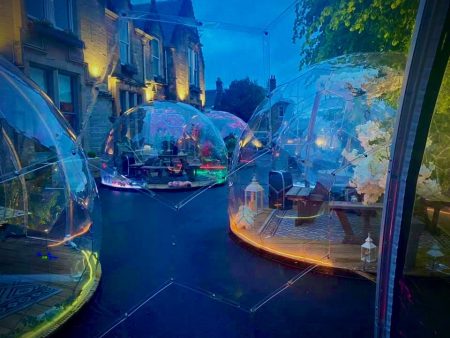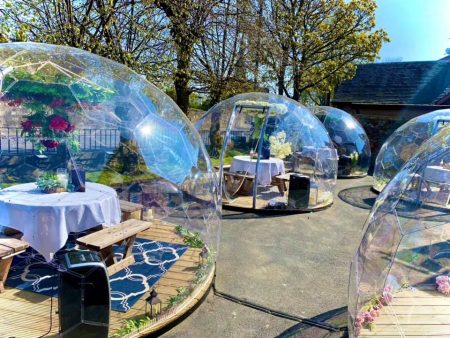 The domes have been a massive success. We launched them on Monday and we are completely fully booked for the next 10 days with 4 weekends completely full. All in all, they are an amazing product. We had looked at other dome products that looked nothing compared to these. The amount of people that are talking about the domes in social media is unreal. We are extremely happy with them and we have had discussions about potentially getting 4 more maybe towards next summer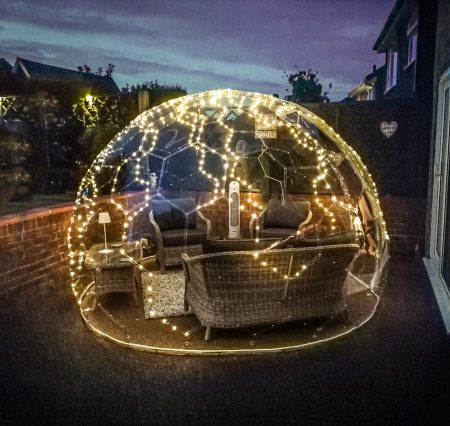 We are highly delighted with the dome and the service received from yourselves, and the dome has received compliments from all who have seen it. We have also recommended the dome and company to 3 people who have been well impressed and expressed great interest in getting one for themselves.