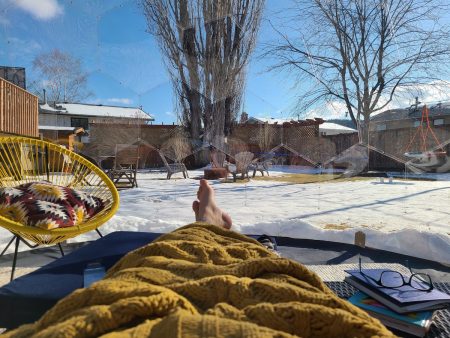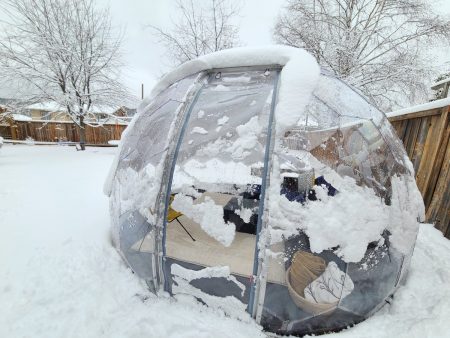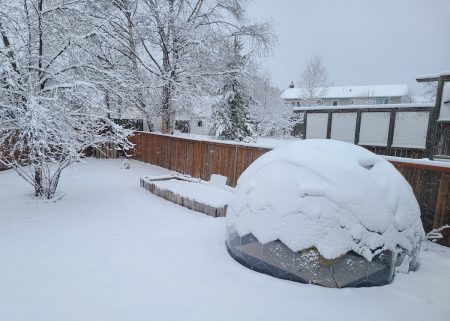 I still need to work on a path for it and decorate but I'm so in love with it.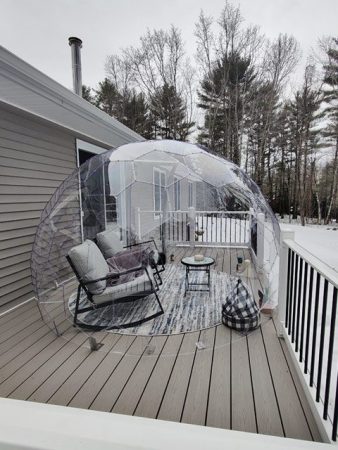 We can enjoy our beautiful view in winter. Today it was 17F (-8C) out but inside the dome reads 61 (17C) absolutely loving it!
Can't wait for first snow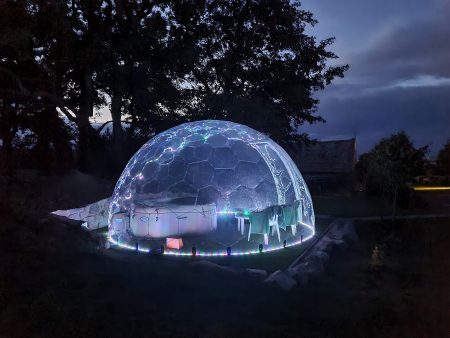 Getting the Hypedome was a very pleasant experience from start to finish. The M-sized dome fits my hot-tub nicely, with plenty of room to spare. Siting inside when it's raining is magical, but what I'm really anticipating is the first snow. Can't wait!
Our guests love the privacy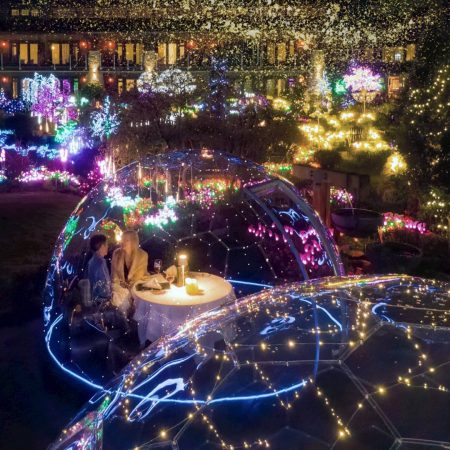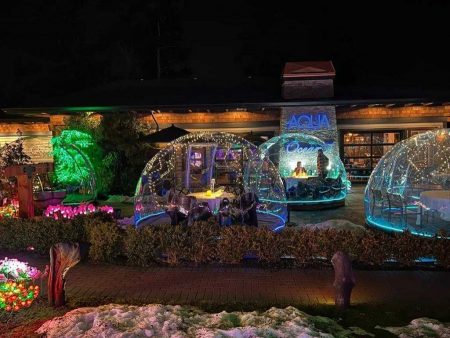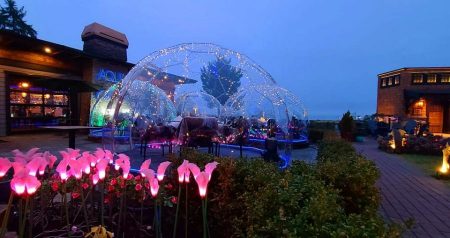 Everyone is loving them!. We've got music and the Dysons in the domes with the lighting on. It's so cool. And no noise. It's really private, intimate setting. We love it.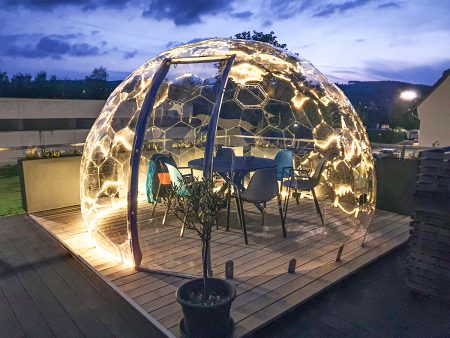 A very positive experience. We've already received a lot of compliments within the first week of owning the dome. It's a real conversation starter. We wanted to thank Hypedome for the very good advice. Greetings from our new dome.