You made my wife's birthday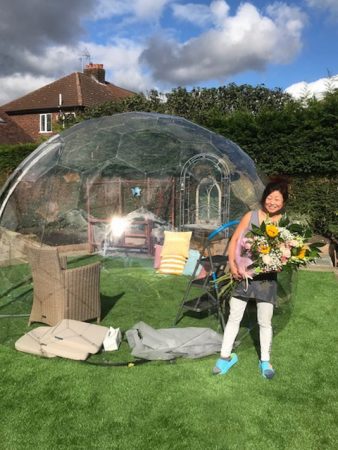 It's my wife's surprise birthday pressie and she loves it ! This morning it looked like an igloo before the sun did it's work! It's a real conversation starter! We absolutely love it. So much better than a boring summerhouse. You really do feel that you are inside-outside. The light and reflections are an endless source of curiosity. Our neighbours, relatives and friends are very envious! We've had our first coffee group, my boy wants to sleep in it and I'm planning our first dinner party and my wife's birthday buffet!
All our friends want one!  I was going to buy a very expensive summerhouse for my wife's birthday present but this is so much more fun! It looks different with the light every day. Having Sunday lunch in October essentially 'outside' was amazing. It makes me smile when I open the bedroom curtains every day.