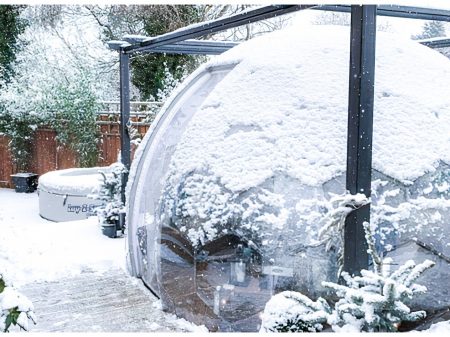 Helen from Buckinghamshire started designing her small garden room inside out. She already ordered all the furniture for the dreamed patio lounge, when she learnt that the PVC garden structure she thought of is out of stock. She had to reassess her plan and overall is very happy with her decision of choosing the Hypedome instead. Here is what she told us: "What can I say, the product is amazing very well designed and thought out and looks great."
The PVC dome being out of stock is probably the best thing that could happen to her. We often hear from owners of low-quality PVC domes that they look nothing like the pictures and their lifespan leaves much to be desired, so they are looking for something longer-lasting for their small garden room. This is where Hypedome steps in. With its rigid polycarbonate structure, it is not only far more sustainable using fewer, but higher in quality materials to manufacture. It has a far lower carbon footprint in transport, due to its small shipping dimensions, in comparison to the similar-sized garden structures. It is completely recyclable, with polycarbonate being one of the most valuable materials to recyclers. Finally, it has a far longer lifespan (between 10 and 20 years depending on conditions) than low-quality PVC domes.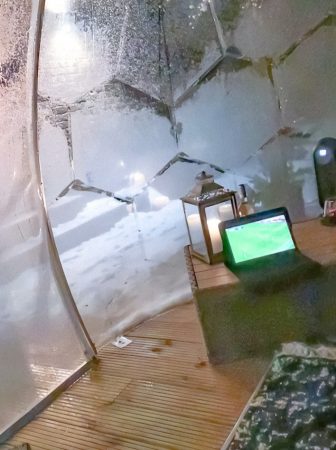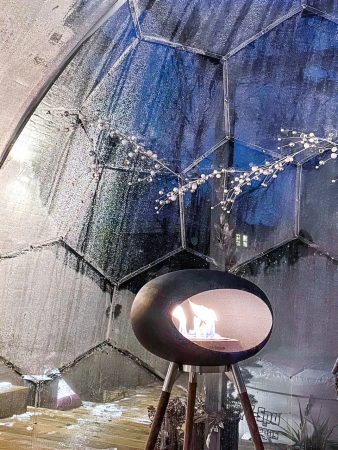 But back to Helen's Hypedome. To heat the dome during winter she is using a clean-burning ethanol fireplace shown in the picture. She also has a hot tub she plans to put inside. It may prove difficult, not because the Hypedome is not suitable, but because her dogs are keen to take ownership of her small garden room. Here is what Helen told us:  "The dogs carry their blankets to the door at the same time every day and love it too."
What do you think? They seem cute, but we think that they are plotting the plan of the total garden room domination.